Meet our SPIN fellows
Research results
Ca' Foscari University promotes international research attracting outstanding talents and financially supporting their ideas. For this purpose, in 2018 it has launched a new initiative - SPIN Supporting Principal INvestigators. The programme is structured into two measures:
Measure 1 - ERC designed to support post-doc researchers from anywhere in the world who commit to submitting an ERC project proposal with Ca' Foscari as Host Institution. Applications are welcome in any of the ERC categories (Starting, Consolidator or Advanced)
Measure 2 – Standard projects addressed to applicants proposing collaborative research proposals and already holding a permanent position at Ca' Foscari.
Contacts and reservations
Calls for proposals are published on a yearly basis at the dedicated webpage.
The National and Ca' Foscari Research Office is available to provide guidance, information and support in the preparation of project proposals.
Funded projects
2019 SPIN fellows - Measure 1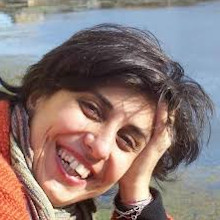 Chiara Certomà
DSI4UG - Exploring Digital Social Innovations ecosystems and Urban Governance models in a quadruple helix perspective
Department of Management
The massive movement of digital social innovators (including digital social entrepreneurs, hackers, social mappers, citizen scientists, crowdfunders, etc.) is advancing disruptive forms of collective agency that mushrooms and infiltrates social organizations and government, research and business institutions. This gives raise to inedited governance configurations and processes, notably in the urban context. DSI4UG proposes through a Grounded Theory approach a Europe-wide analysis of the mutual impact of Digital Social Innovation (DSI) and Urban Governance, by creating awareness on this current revolution and exploring the relationships between different stakeholders of the quadruple helix innovation model, in order to find out the main assets that support or inhibit the emergence of DSI-supporting ecosystems.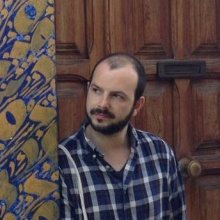 Francesco Piraino
eGoSURF - Gender, Sufism, and Religious Freedom
Department of Asian and North African Studies
Sufism, the spiritual tradition in Islam, despite a rigid conceptualisation of the secular-religious division is now experiencing a period of renewal, with charismatic leaders attracting new disciples from different social and cultural backgrounds. Global Sufi leaders and public figures, both in Europe and North Africa, are actually promoting an open debate about religious and social norms on gender, stressing the importance of religious freedom and the adherence to Islamic values, women's agency included. This project will analyse how global Sufis conceptualise freedom and adherence to Islamic values as regards gender norms, and how they embody values, norms, and relations.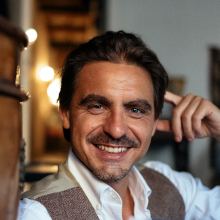 Federico Tomasello
STaR Map - States of Radicalization: Mapping New Semantics of Political Violence in Europe
Department of Philosophy and Cultural Heritage
Over the last two decades the concept of radicalization has acquired a central position in terrorism studies and is nowadays a master signifier of the struggle against terrorism in Europe. However, the academic community is far from reaching consensus about what exactly the term 'radicalization' entails. The StaR-Map programme will articulate an in-depth exploration of this notion in order to develop new perspectives in the study of radicalization into political violence. The goal is to 'push' the idea of radicalization beyond the borders of terrorism studies in order to build up a new map of the several forms of radicalization into political violence that mark the present European landscape.
Alberto Vomiero
TEPV - Thermoelectric Photovoltaic Nanowires
Department of Molecular Sciences and Nanosystems
The project aims at investigating a new combined thermoelectric (TE)-photovoltaic (PV) effect in heterostructured nanowires, towards a new paradigm for sunlight exploitation. The concept is to tailor the electronic band structure of multi-shell nanowires (an external shell absorbing the visible part of the solar spectrum and a highly efficient TE material core able to complementary absorb the infrared sunlight - typically lost in almost all the different solar cell architectures); the PV cell will be in direct contact with the TE core and will promote charge transfer to it. An unprecedented increase of the figure of merit of the TE nanowire and of the power conversion efficiency is expected, towards the so-called "panchromatic" exploitation of solar radiation.
2019 SPIN fellows - Measure 2
Alessandra Bucossi
RAP - Repertorium Auctorum Polemicorum
Department of Humanities
The RAP project aims to contribute to a better understanding of the development of the relationship between the Latin (Catholic) and the Greek (Orthodox) Churches between the ninth and the fifteenth century. The scholarly community still needs to ascertain the extent of the corpus of the literature inspired by the schism between the two Churches, the development of the polemic and their cross-influences, thus leading so far to biased or unreliable partial studies. The project will study, systemize and interpret the entire corpus of the Byzantine polemical literature, which will be presented in an online Repertorium hosted by the Pinakes database of Greek manuscripts and in a RAP website.
Paola Corò
LIBER - The King's Librarians at Work. Applying Machine Learning and Computer Vision to the Study of Scribal Marks on Cuneiform Tablets
Department of Humanities
Among the 30,000 cuneiform tablets that make up the famous Library of Ashurbanipal, a substantial number of literary and scholarly texts include holes placed on the surface alongside the written text and/or the edges. Different theories on their function have not led so far to a systematic study of these marks. The project aims at continuing a preliminary investigation that suggests the existence of different set of holes and a possible meaningful connection with the textual content of the tablets where they appear. The understanding of their genesis and function will also shed light on the procedures and mechanisms underpinning the Library's formation, its ordinary management by the king's librarians and the scribes' work. The analysis will be carried out in partnership with the Dept. of Middle East of the British Museum and the Center for Cultural Heritage and Technology of the IIT.
Marco Li Calzi
ECOGNITION - Economic choices under partial representations
Department of Management
The project studies how economic and social outcomes depend on "the mental models that individuals construct to make sense of the environment". The research goals are both theoretical and applied: the primary theoretical goal is the understanding of individual and strategic decision-making when agents have different mental models; the primary applied goal is to advance the design of markets and organizations populated by agents with different mental models.
Francesco Zirpoli
NASM - The Emergence of New Industry Architectures for Sustainable Mobility
Department of Management
The project will investigate and map how and to what extent the diffusion and introduction of sustainable mobility technologies will result in a new business ecosystem and how this will impact on the articulation of the industry in terms of product architectures and division of labor within the value chain. The SPIN project will serve as a pilot study for an international comparative research. Starting from the systematic reconstruction of different technological scenarios, the project will focus on an accurate analysis of opportunities and threats for the various players currently operating in the car industry, and of how the emergence of technologies alternative to internal combustion engine can impact on the structure of the automotive supply chain.
2018 SPIN fellows - Measure 1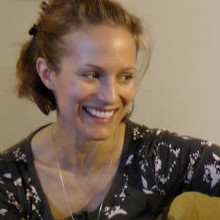 Petra Andits
Sexual Nationalism - Emerging sexual nationalism in the context of the "refugee crisis": a comparative study between Western and Eastern Europe
Department of Humanities
This project is centrally concerned with the construction of Muslim Otherness and the legitimation of anti-migrant approaches through images and discourses of sexuality in Western and Eastern Europe, in the context of the current refugee crisis. This transdisciplinary research will compare the situation in Hungary, Poland and Latvia to their Western European counterparts and look at the ways in which such discourses travel and vary across different national contexts. The research will examine political and opinion-makers representative texts and pro- and anti-migrant social movements.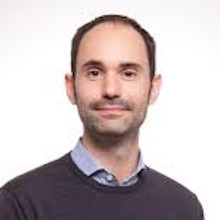 Nicola Di Stefano
CONSONANCE - tOward a multimodal theory of harmoNy. from pythagoraS tO NeuroscieNCEs, and back
Department of Philosophy and Cultural Heritage
In Pythagorean philosophy numbers are the principles of reality and abstract numerical relationships shape our perception of the world. This idea has been well exemplified in the domain of sound perception, where the combination of auditory frequencies in small-integer ratios results in a harmonious perception, i.e. consonance. To date, multimodal perception of consonance has however never been systematically addressed: this project aims to generalize the Pythagorean hypothesis, empirically investigating the role of simple vs. complex integer ratio intervals in different sensory modalities. CONSONANCE will lay the basis for a new comprehensive theory of perception that combines empirical results and methodologies with traditional philosophical aesthetics and will shed light on the neurobiological basis of consonance perception mechanism.
Tatiana Korneeva
MapAeg - Mapping the Aegean: Cristoforo Buondelmonti's Liber insularum (15th c.) and the Origins of Classical Archaeology

Department of Philosophy and Cultural Heritage
iThread explores Italian drama as a paradigm for understanding processes of knowledge transfer and arts-politics exchange across Western and Eastern Europe over the eighteenth century, in particular at the Russian, Austrian and other German courts. It brings together theatre and cultural studies, musicology, as well as digital technologies to address a rarely assessed corpus of plays, opera librettos and ballets that occupied a crucial position within the spectacle of absolutism across the European courts.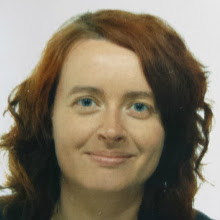 Elisabetta Giuseppina Lurgo
GloPrin- A global society of Princes. The Interplay between Trans-national, National and Local Politics and Identities in the 17th -18th centuries Europe
Department of Linguistics and Comparative Cultural Studies
What was, in fact, the influence of princely families on practices of power in dynastic centres? This project aims to analyze the expressions of authority and power of transnational princes through their activities at royal courts and governments, in international diplomacy and as local landowners. The challenge is to understand their importance in the broader context of European sovereignty and in the connections between transnational, national and local politics and to open a wider research on the political dimension of courtly sociability. The starting case study will be the princes of Carignan, simultaneously 'princes du sang' at the court of Savoy and 'princes étrangers' at the French court, between the 17th and 18th centuries.
Marcella Maria Mariotti
NOLBRIK - No level-brick language learning: transformative language education, de-standardization of language teaching, and the relevance of glocal e-Learning AI systems in active citizenship formation
Department of Asian and North African Studies
Transformative education starts from the very community nearest to the students, which is the classroom, and aims at considering and respecting them as 'active citizens'. IT & AI became an indispensable partner in de-standardizing teachers' role and enabling learners and teachers to develop a critical social awareness. In order to help in fostering active citizenship and social cohesion and to overcome discontent and misunderstandings, too often leading to war and individuals conflicts, NOLBRIK project aims to demonstrate the feasibility of a level-free, social responsible, problem-posing transformative language learning and teaching, in and outside the classroom. Japanese language will be addressed as a case study.
Flavio Rizzolio
TREAT-HGSEOC - Tumoroids as new REAl Time therapy for High Grade Serous Epithelial Ovarian Cancer patients
Department of Molecular Sciences and Nanosystems
High grade serous epithelial ovarian cancer (HGSEOC) is a heterogeneous and fatal disease that represents about 70% of ovarian cancer deaths, with a little improvement in overall survival in the last 20 years. Surgery and platinum-based chemotherapy are unsuccessful in eradicating ovarian cancer cells completely. This proposal aims to develop a parallel treatment between forefront tumor-on-chips derived from patient biopsies and HGSEOC patients to define the best personalised therapeutic regimen, in a period of time compatible with patients' survival. A biobank of human ex vivo 3D tumoroids derived from HGSEOC patients sensitive or resistant/refractory to platinum treatment will be developed.
Flavio Romano
ThermoSimPro - A Thermodynamically Accurate Simulation Model for Proteins
Department of Molecular Sciences and Nanosystems
ThermoSimPro intends to develop a new amino acid-level coarse-grained model for proteins that will allow for qualitative and quantitative predictions for biological an nanotechnological applications. The main use for the model will be in the context of numerical simulations, allowing to tackle fundamental open problems, such as protein folding, and a vast array of questions regarding how protein assemble and what are their properties in solution.
Zehra Zaidi
GENCLIMA - Gender responsive Climate Risk Analysis
Department of Economics
GENCLIMA will provide new insights on the form, scope and degree of climate risks experienced by women across various national contexts, sectors, income groups and socio-political settings. Using innovative interdisciplinary methodologies and integrated assessment models, it will generate new information on gender differentiated climate risks that provides innovative inputs for designing gender-sensitive adaptation and mitigation strategies at an international scale, improving disaster risk management practices, and updating socio-economic development policies.
2018 SPIN fellows - Measure 2
Dario Battistel
INSIDE- The Intimate Structure of the Italian Dark Earths: Environmental, Climatic and Anthropogenic Factors that Induce the Formation of the post-Roman Anthrosols
Department of Environmental Sciences, Informatics and Statistics
The overall goal of the INSIDE project is to formulate a novel hypothesis on the formation of the European anthrosol named 'Dark Earth': deposits (from waste discharge, wood degradation, changes in agricultural practices as well as extensive burning activities) formed during the urbanization process that took place after the decline of the Roman Empire. Its knowledge is pivotal for understanding the past urbanization process in a context of political unrest and high climate variability. The project will analyse in three areas (Padua, Verona and Como) the black carbon particles and determine the molecular composition of the organic matter with a special attention to the presence and the abundance of specific biomarkers that are potentially diagnostic for the soil formation dynamics, in conjunction with the archaeological, environmental and climatic context.
Marco Bortoluzzi
I COOL- Inexpensive COmplexes for Oled
Department of Molecular Sciences and Nanosystems
The proposal is based on experimental studies involving chemistry, materials science and light technology on light emission by new luminescent manganese and copper complexes of potential interest for advanced technology. The expected result is the syntheses of inexpensive advanced luminescent polymeric materials to be applied in frontier technological fields, such as efficient lighting devices, in place of currently employed materials based on more expensive elements.
Susanne Franco
MNEMEDANCE - Memory in motion. Re-membering dance history
Department of Philosophy and Cultural Heritage
MNEMEDANCE aims at inquiring into the relationship between dance and memory to rethink dance history as a discipline that can make an impact also in adjacent areas of the arts and humanities. The project investigates the dancing body as a tool for remembering and archiving experiences and cultures, and movement as a strategy for preserving and transforming meaning. It also aims at questioning the canonical genealogies of artists and traditions that historians have often assumed without taking into account forms of removals, oblivion, or resistance. It analyzes as well the role of dancers and choreographers in the construction of collective knowledge and memories, their preservation, transmission, and accessibility.
Francesca Masi
SPIDER - Science and philosophical debates. A new approach to Epicureanism
Department of Philosophy and Cultural Heritage
This project will examine science understood in Epicurean philosophy, both as epistemology (canonics) and as the science of nature (physiologia), and its dialogue with other philosophies (Academic, Aristotelian, Sceptic and Stoic) and sciences (geometry, astronomy and medicine). The aim is to explain in what way Epicurean atomism is capable of accounting for the most peculiar and complex cognitive and natural phenomena functionally to ethics. The project will involve a network of internationally renowned scholars to coordinate fragmentary textual discoveries, to ensure an innovative historical reconstruction of Epicureanism and of its polemical engagement with the other philosophical schools of its day.
Eleonora Montuschi
TRUST IN SCIENCE: the pragmatic and ontic debates
Department of Philosophy and Cultural Heritage
This project will bring historians, scientists, and philosophers together to address pragmatic and ontic trust in science (including biomedical and social sciences) in tandem. It will reflect, in an interdisciplinary perspective, under what conditions trust is justified; to what extent radical change in science should undermine our trust in it; and when trust in science becomes excessive. The longer-term aim would be to develop a proposal for a multi-year research initiative on trust in science and society led by the Department of Philosophy at Ca' Foscari, and involving historians, philosophers, and scientists at national and international level.
Marco Picone
AWExPharma- Assessing wild birds exposure to Active Pharmaceutical Ingredients
Department of Environmental Sciences, Informatics and Statistics
The aim of the project relies in assessing whether water birds of conservation interest nesting and wintering in the area of the Venice Lagoon are exposed to Active Pharmaceutical Ingredients (APIs). The focus will be on feathers collected from chicks and droppings released by both adults and chicks of waterbirds annexed in the Directive 2009/147/EEC, especially gulls, terns and waders. Feathers were chosen as tissue for the determination of accumulation of APIs since feather analysis is a non-destructive and ethically preferable techniques.
Elena Rova
FRAC-SISCANEA - From Relative to Absolute Chronology: Steps for Integrating the Southern Caucasus into Near Eastern Archaeology
Department of Humanities
The project addresses one of the main problems of archaeological research in the Southern Caucasus: the lack of an agreed relative chronology and periodisation, as well as of a reliable absolute chronology, which hinders a complete integration of the region into Near Eastern archaeology. One of the project's aims is to complete the work initiated by the "Georgian-Italian Shida Kartli Archaeological Expedition" of Ca' Foscari for obtaining a renewed, 14C supported periodisation of the Shida Kartli province of Georgia from the Late Chalcolithic to the Early Iron Age (4th-early 1st mill. BC).
Giuseppe Sofo
TransKarib - A Research Project on Caribbean Translation Studies
Department of Linguistics and Comparative Cultural Studies
"TransKarib" is a project that aims at producing an encounter between researchers, professionals, and students in the creation and diffusion of Caribbean literatures in translation, with a focus on the possibilities offered by Digital Humanities applied to the practice, theory and study of translation. The project will benefit of Ca' Foscari's Centre on Digital and Public Humanities.
Last update: 01/07/2021