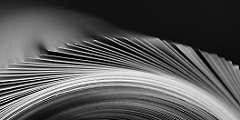 Volume 2021 > magazén | International Journal for Digital and Public Humanities
The Venice Centre for Digital and Public Humanities (VeDPH) gladly announces the publication of the first issue of the second volume of magazén, International Journal for Digital and Public Humanities. The interdisciplinary journal is undergoing double-blind peer-review and will be published twice per year in open access by Edizioni Ca' Foscari.
It aims at stimulating an interdisciplinary discourse on methods and practices serving a collaborative development of durable, reusable, shared resources for research and learning in the field of digital and public humanities. Volume 2021 is divided in two issues and devoted to the topic of "Consolidation", what seems to be a suitable term to describe what is happening today in the field of Digital and Public Humanities. Interestingly enough, both in social sciences and business studies this term is used to identify a specific kind of merger, which comes about when two communities or enterprises integrate into one another to form a new entity (Bennett 2020). Contrary to 'fusion', which rather recalls the artificial melting of different chemical substances, 'consolidation' speaks of the necessary interaction and negotiation between different groups and cultures. The result is not an entirely new substance with different properties, but rather an entity that maintains some aspects of both subjects that participated in its inception.
Issue 2.1 can already be accessed online at Edizioni Ca' Foscari website, while issue 2.2 will be published in December 2021.
Organized by
Department of Humanities; VeDPH