PARADISO Antonio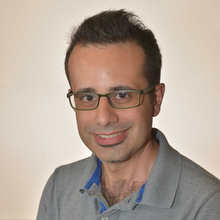 STORIA DEL PENSIERO ECONOMICO - [ET0061] (172378): Lezioni Corso
Published on 13/03/2020
Si comunica agli studenti del corso di Storia del Pensiero Economico che le lezioni verranno svolte tramite la piattaforma Google Meet negli orari previsti dal calendario delle lezioni. Per avere una idea del numero degli studenti partecipanti chiedo di iscrivervi al corso dalla pagina moodle (Storia del Pensiero Economico - ET0061).
HISTORY OF ECONOMIC THOUGHT - [LT9003] (166698): Lessons
Published on 13/03/2020
Dear students,
the course material (lecture notes) is uploaded on the moodle page. Additional materials on some specific topics will be uploaded in the next weeks. All materials are substitutes for classroom lessons. For any doubts or questions you can send an email to the Professor.

follow the feed