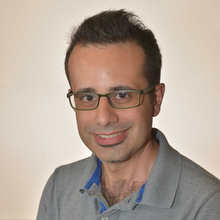 Office hours
Dipartimento di Economia / Department of Economics
Next Office hours: Monday June 13th from 9:00 am to 10:00 am on Gmeet (http://meet.google.com/fqu-mzxo-yej)
Supervisione tesi di laurea / Thesis supervision
Supervisiono tesi magistrali e triennali sui seguenti argomenti: crescita economica, cicli economici, politiche monetarie e fiscali, approcci metodologici nelle diverse teorie economiche, integrazione finanziaria. Mi aspetto che lo studente lavori usando strumenti statistico-econometrici e/o di modellizzazione matematica.
Thesis supervision on the following topics: economic growth, business cycle, monetary and fiscal policies, methodological approaches in economic theories, financial integration. I expect the student to work using statistical-econometric and/or mathematical modeling tools.

follow the feed