TRIOSSI VERONDINI Matteo Maria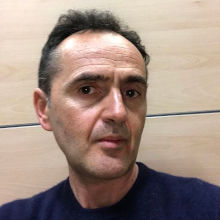 Venezia - San Giobbe - Dipartimento di Management - studio n.208, secondo piano, ala C2
Durante il I semestre dell'a.a. 2020/2021 il ricevimento si terrà di norma in modalità telematica
N.B. Si prega di verificare eventuali variazioni nell'apposita scheda "Avvisi".
Venice – San Giobbe – Department of Management – C2 building – second floor – room n.208
During the first semester of the academic year 2020/2021, office hours are offered online
Please check if there are possible changes by clicking on "Avvisi".