VARUZZA Rosanna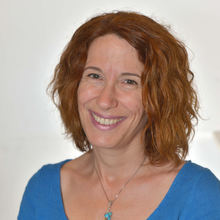 BUSINESS SKILLS EXTRA LESSONS
Published on 19/09/2020
I've seen the Business Skills classes have been divided on the ORARI page of my course but they haven't been divided into the groups I want.
So - please ignore those groupings and instead come to the lessons as follows:
Weeks 2 and 3 Group C
Weeks 4 and 5 Group A
Weeks 6 and 7 Group B
Weeks 8 and 9 Group D
I will put up the ZOOM link in the individual courses (ET3307 - E1 A, ET3307 - E1 B ET3307 - E1 C) and for Group D (Julia Dougherty's) I will put the Zoom link in this course (the one described as ET3007 - E2).
Hope that's clear (because it's all very confusing...)
INGLESE 2 - Week 1 homework
Published on 18/09/2020
I've put up the writing homework on Moodle. It's all a bit complicated because my course has been divided into the 3 groups and I've had to put the homework onto each of the Moodle pages. Hope it works. Please let me know in class if you are having problems.
Just in case - I'm attaching the word file below so you know what to write, but STILL you have to hand it in to me via Moodle.
INGLESE 2
WEEK 1
SIERRA LEONE
In preparation for next lesson, please can you read and watch the following:
To get some background to the civil war in Sierra Leone, read these bits from Wikipedia:
https://en.wikipedia.org/wiki/Sierra_Leone_Civil_War - read the introduction and first part Causes of the War
https://en.wikipedia.org/wiki/Foday_Sankoh - read about the leader of the rebels
It has been difficult to find articles / videos about what happened to people in the war because the atrocities were so bad, and the information is so shocking and sickening. If you are interested, look at the following.
Here is a photo journal of a woman who had her hand amputated by the rebels.
http://news.bbc.co.uk/2/shared/spl/hi/picture_gallery/05/africa_sierra_leone_amputee/html/1.stm
And this article describes how 3 children were used by the rebels in the war (child soldiers and sex/slaves). It's awful, so please consider if you want to read it or not. Remember too that the article is from 1999 when the war was still on-going.
https://www.nytimes.com/1999/02/14/magazine/sierra-leone-is-no-place-to-be-young.html
Then watch this video about the lasting effects of the war:
https://www.bbc.com/news/av/world-africa-17840903
The situation in the country has changed since these dark times and we will be talking about that too in the next lesson.
INGLESE 2 2020/21
Published on 11/09/2020
Inglese 2 Lettorato Course
BOOK
Keynote Upper Intermediate Student's Book
by Helen Stephenson, Lewis Lansford, Paul Dummett
(There's no need to get the Workbook.)
Note: We changed the book from English File Upper Intermediate earlier this year when a new version was introduced and we've moved to Keynote Upper Intermediate as students seem to particularly like this book.
Course set up
Classes will be half/half. ie: some students will be in the classroom and others will be following the lesson online. This is a completely new approach for us (and for you), so please be patient as we get used to this new teaching structure and please let us know your thoughts on it and what we can do to improve your learning experience (as far as is possible of course!).
The classes have been divided as follows:
Group A Students with surnames A - D
Monday 08:45 – 11:45 Room 8
Group B
Students with surnames E – O
Tuesday 09:00 – 12:00
Group C
Students who received 29-30 in the Inglese 1 exam
Wednesday 08:45 – 11:45 Room 8
Group D
Students with surnames P – Z
Monday 09:00 – 12:00 Room 5
Business Skills
These are extra lessons. I will be covering how to write a formal letter, how to give a presentation and how to write a CV. There are a total of 4 lessons (2 weeks Mondays and Wednesdays) for each group. Group C will be in weeks 2+3, Group A weeks 4+5, Group B weeks 6+7, Group D weeks 8+9.
The Lingua II, Speaking section on the Struttura generale dell'insegnamento part of the Docenti e corsi di laurea page refers to the oral exam. We will be doing practice oral exams and the oral exam in the weeks before the written exam for Inglese 2.
NB: We do not know yet when the final exam will be nor how the format will be. We will keep you informed during the course.
INGLESE 1 September 2020 Online Exams
Published on 03/09/2020
INGLESE 1
Online Lettorato (Esercitazione) speaking exams this September.
Please remember that INGLESE 1 is divided into 2 parts: the Modulo (50%) with Nicholas Coates and the Lettorato (also known as Esercitazione) (50%) with Rosanna Varuzza and Julia Dougherty.
MODULO: Prof Coates will give you information on how he will organise the Modulo part of the exam.
LETTORATO: There will be no written exam for the Lettorato. It is being done via a speaking exam online.
EXAM ORGANIZATION: The exam is being done via Zoom and lasts 10 minutes. You will find the link to my exam shortly before the exam itself when you open up the Zoom bar on my Moodle page. It's the same code for everyone. The password to Moodle is Inglese12020. Just wait in the waiting room until I admit you. I am allocating 15 minute slots (eg: 11:00, 11:15, 11:30 etc) so that I have time to admit the student to the exam, finish the exam, analyse the student's performance and record the mark before I begin the exam with the next student, so please be patient. Sometimes an exam might begin a little later if a previous student has had connection problems or if the exam has overrun. I will not be giving you the mark at the end of the speaking exam. The marks will, instead, be given to Prof Coates and when he has finished the Modulo part of the exam the 2 marks (Modulo and Lettorato) will be put together and you will be given your final mark.
EXAM DATE: The official exam date is the 9th but as we are doing the exams orally (and not written) it will take me some time to test all of you. Therefore, I will be using the days before and after the 9th to test everyone. I will be putting up a Google link at the beginning of September with dates and times for you to sign up to. (Please do not contact me before then as I will be away.)
EXAM FORMAT: You will need to find a SHORT news article (from a quality news source - no blogs or company Home pages) on one of the topics below and send it to me before the exam. The article must be interesting and be on something that we can discuss. Don't choose an article that we have already discussed in class. DO NOT memorize lines or vocabulary from the text. That is NOT THE POINT. We will simply discuss the general TOPIC of the article, so it is therefore imperative that you also read around the topic and have lots of information to talk about in the exam. The idea is to have an informal chat on the subject and see if you can manage a good conversation in English on an intellectual subject. I will be allocating marks as following:
Grammar - 15%: I will be listening out particularly for the grammar of the course. You will be tested at a low B2 level, so remember to review B1 level grammar, too.
Vocabulary -15%: You have studied a lot of vocabulary on this course and you also should be doing a lot of reading (BBC, CNN, The Guardian, the Washington Post, Time Magazine, The Economist etc.), so your vocabulary should be quite rich. You should also use vocabulary appropriate for your level. Please do not memorise a lot of complicated words when your English level is a lot simpler. You will be stopped immediately and asked to speak normally and not like someone who has swallowed a dictionary!
Communicative Ability - 20%: This means 'Are you able to have a good chat on a difficult topic in English?'. Your fluency, pronunciation, intonation and ability to keep a conversation going will be analysed. It is not important to have an accent like a native speaker, but it is important that individual words and grammar are pronounced so that people can understand.
If you did an oral exam in January 2020, the mark is still valid but you will do still have to do the lettorato exam this year orally. (Remember, you need a copy of the piece of paper I gave you at the end of the exam with your mark on it and will need to show it to me on the day of the speaking exam online.) You can choose between redoing the whole exam or incorporating your previous mark. You can either have 20% for your last speaking, and 30% for this year - with us focusing only on your grammar and vocabulary - OR you can simply redo the whole exam like the other students and be evaluated solely on this, the whole 50%.) If this is not clear please contact me directly.
Please remember to show me an ID card at the beginning of the exam.
TOPICS FOR THE EXAM:
These are some broad topics from the course for you to choose from when looking for a suitable article to present for the Year 1 speaking exam.
· Branding
· Advertising
· Viral videos
· Changes in Social Media
· Career opportunities / training
· Career changes
· Young entrepreneurs
· Growth and development around the world
· Stories of success or failure
· Ethical concerns for consumers / businesses
· Improving your heath at work
· Global health
· Sports sponsorship
· Overcoming challenges
· Value for money in today's culture
· Consumerism
INGLESE 2 book for September
Published on 03/09/2020
From September 2020
Julia Dougherty and I will be using:
Keynote Upper Intermediate Student's Book
by Helen Stephenson, Lewis Lansford, Paul Dummett
There's no need to get the Workbook.
Note: We changed the book from English File Upper Intermediate earlier this year when a new version was introduced and we've moved to Keynote Upper Intermediate as students seem to particularly like this book.
INGLESE 2 September Exam 2020
Published on 03/09/2020
INFORMATION FOR THE INGLESE 2 EXAM
September 2020
There are 2 parts to the INGLESE 2 English exam. One part is the MODULO and will be done with PROF COATES (for information on this please look at his Avvisi page and Annunci on Moodle). The other part is the LETTORATO (also known as ESERCITAZIONE) which you will be doing with my colleague Julia Dougherty and me.
DO NOT FORGET TO ENROL FOR THE INGLESE 2 EXAM VIA THE UNIVERSITY WEBSITE IN THE NORMAL MANNER.
There will be a writing and speaking part in the LETTORATO part of the Inglese 2 exam.
YOU MUST HAVE YOU IDENTITY CARD TO SHOW US FOR BOTH PARTS OF THE EXAM.
WRITING (10 out of 30 points) (remember these points will be added to Prof Coates's results to get your final marks)
On the course, we studied how to write a formal letter. The type of letter we focused on is called a transactional letter and we will be asking you to write a transactional letter in the exam.
The written exam will be conducted online on Sept 9th. The task will be put on Moodle and you will have 20 minutes to complete the letter. It will be an open-book exam. This means that you can use a dictionary, your notes, and the internet – anything that can help you write a good letter, just as you would do in the real world. This will, however, be taken into account when we are marking.
As this could be the first written exam you do online, we are planning to have a MOCK exam the day before to go through how to download and upload the material so that on the actual day of the exam everything can go as smoothly as possible. We will do this via Zoom and you will find the link directly on my page shortly before the exam. It is very important that you do the mock exam as we will be explaining exactly what you need to do in the exam the next day.
Please make sure you have Microsoft WORD for the exam. You can get this from the university website if you don't already have it.
Dates:
9:00 Tuesday 8th September 2020 MOCK EXAM (If you have another exam on this day, you will simply have to come to the real exam on the 9th directly.)
9:00 Wednesday 9th September 2020 REAL EXAM
SPEAKING (20 out of 30 points) (remember these points will be added to Prof Coates's results to get your final marks)
The speaking exam will be conducted via Zoom and there will be a link on my Moodle page. The speaking exam will take the form of an individual presentation but will be given in groups (just like the usual exam) but this time via Zoom. The presentation can be on any topic of your choice as long as it is somehow linked to business (e.g.: a student who loves basketball can do a presentation on the Benetton team and how much money basketball in Treviso / Italy generates.) You cannot do the presentation on the place where you work or where you have studied. You need to do research for the presentation.
As the presentation will be done online, it will not be the same as a live presentation. You can use Power point or other presentation software and use the screen share function on Zoom. If you are going to do this, please make sure you are familiar with using Zoom and have practiced doing screen sharing. Or you can also simply use pictures or graphs etc. that you just hold up, or use a tablet to show information or do anything that you dream up. The objective is an informative, stimulating and enjoyable presentation that will keep your colleagues interested.
The presentation will take 10 minutes (not less than 8 minutes and no more than 11) with an additional 5 minutes for the other people in your group to ask questions. You CANNOT and MUST NOT memorise what you are going to say and you must use your own language and not language cut and pasted from the internet. Please take this point very seriously as you WILL be penalised for using language which is not your own and which sounds artificial.
At the end of the presentation you will invite questions from the audience. You will need to answer at least 2 questions. You will also obviously need to be prepared to ask your colleagues a question at the end of their presentation.
The marking scheme is as follows:
(Is your grammar correct and have you used a variety of grammar?)
(Have you used vocabulary which is appropriate for explaining what you need to say? Remember if you use specialized vocabulary which only the teacher – and not your colleagues – understands, you will lose marks.)
(Have you checked the pronunciation of the words used and are they clearly said? Do the listeners understand? Do you have a good range of intonation in your sentences?)
(Can you keep the presentation going or are there pauses which make listening uncomfortable?)
Presentation skills – 4 points
(Have you organised the presentation well with an introduction, middle section and conclusion? Do you have good presentation / communication skills? Have you made the presentation entertaining and memorable? Are the listeners interested?)
I will arrange the day and time for the speaking test on the 8th when I have you all together.
If you did the speaking exam last January, the mark is still valid. You will, however, still have to do the written exam on the 9th and the mock on the 8th.

follow the feed