VARUZZA Rosanna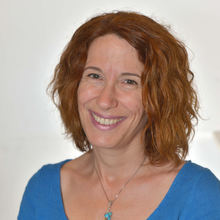 INGLESE 1 Keynote Upper Intermediate Book
INGLESE 1 Homework
Published on 10/02/2021
Week 3 (homework for Week 4)
Student's book.
Pg 26 + 27 go over the language in 'Planning to meet up' and do exercise 7 on formal language.
Pg 140 + 141 (if you haven't already done this)
We will be talking about gender equality and the future for children and jobs. There is a lot of reading (and some video) but remember just read the articles quickly to get the general idea and don't worry about understanding everything. I'd like you be as informed as possible on the topics so we can have fruitful discussions in class.
Read the introduction to the Global Gender Equality Report https://www.weforum.org/reports/gender-gap-2020-report-100-years-pay-equality. Then look at Italy on pg 197 of the PDF http://www3.weforum.org/docs/WEF_GGGR_2020.pdf
Read this article about a case in China https://www.bbc.com/news/world-asia-china-56178510 and then this article on how COVID has affected equality between the sexes https://mail.google.com/mail/u/1/#label/articles+2021/FMfcgxwLsdGLfbgPNrwWKsWSGrlrmrxM
Read this article https://www.bbc.com/news/health-51547441 and if you are interested, this is the link to the report https://www.thelancet.com/pdfs/journals/lancet/PIIS0140-6736(19)32540-1.pdf Italy's information is on pg38 - it's in 26th position.
Look at the UN's sustainable development goals, particularly goals 5 and 8 https://sdgs.un.org/goals
And for a lighthearted (but serious) talk on Gender Equality, watch this TED tallk https://www.ted.com/talks/sandi_toksvig_a_political_party_for_women_s_equality?language=en
Week 2 (homework for Week 3)
Student's Book:
Pg 13 Grammar exercises
Pg 14 Ex 7 + 15 Reading (do this first)
Follow on from Week 2's lesson:
Please read the following :
- just read section 1 of this article on New Coke http://content.time.com/time/specials/packages/article/0,28804,1913612_1913610_1913608,00.html
- read AND watch the video on how Coke turned a negative situation into a positive one and how now they are partnering with Netflix and tje series Stranger Things https://www.cnbc.com/2019/07/05/netflix-stranger-things-revives-new-coke-heres-how-the-
failed-soda-cost-coca-cola-millions.html
Preparation for next week's lesson:
Can you predict future succes? And what do you need to do to be successful? https://www.ted.com/talks/joachim_de_posada_don_t_eat_the_marshmallow#t-342625
General reading:
Don't forget to read the BBC everyday for 10 minutes! And come to the next class with an article that you found interesting to discuss it with your classmates.
If you are on Telegram, my channel where I post interesting articles is: Rosanna Varuzza
Week 1 (homework for Week 2)
Please watch the following :
- article from the BBC on optimism https://www.bbc.com/news/health-49447685
- read AND watch the video on how to turn a negative situation into a positive one https://www.briantracy.com/blog/personal-success/how-to-turn-a-negative-situation-into-a-positive-one/
Don't forget to read the BBC everyday for 10 minutes!
Ricevimento
Published on 07/02/2021
Ricevimento for the 3rd period will be:
Tuesday 12:00 - 1:00: in the office in TV (Room L)
Wednesday 9:00 - 10:00: on line with Zoom (please find the link in the course Inglese 1 ET3006 Group A - )
INGLESE 1 Zoom and homework links
Published on 05/02/2021
1)
I teach 4 groups (A,B,C and D) for Inglese 1 but the work you all do is the same and the homework is the same.
To avoid having to cut and paste 4 times, I will be putting all the information for the course, the homework, exam information and Zoom links in group A's Moodle page.
Please register for that course and follow the information there.
ET3006 - E1
Esercitazioni di grammatica e conversazione - A (ET 30) a.a. 2020/21
2)
If you are going to do the Grammar review optional course, please sign up for that course too.
ET3006 - E2
Grammar (ET30) a.a.2020721
3)
For the moment, don't worry about the course called speaking (ET 3006 - E3) as I will be using that for the speaking exams.
INGLESE 2 Online Exams
Published on 02/02/2021
INFORMATION FOR THE INGLESE 2 EXAM
January 2021
There are 2 parts to the INGLESE 2 English exam. One part is the MODULO and will be done with PROF COATES (for information on this please look at his Avvisi page and Annunci on Moodle). The other part is the LETTORATO (also known as ESERCITAZIONE) which you will be doing with my colleague Julia Dougherty and me.
DO NOT FORGET TO ENROL FOR THE INGLESE 2 EXAM VIA THE UNIVERSITY WEBSITE IN THE NORMAL MANNER WHEN THE DATES ARE RELEASED.
There will be a writing and speaking part in the LETTORATO part of the Inglese 2 exam.
YOU MUST HAVE YOU IDENTITY CARD TO SHOW US FOR BOTH PARTS OF THE EXAM.
WRITING (10 out of 30 points) (remember these points will be added to Prof Coates's results to get your final mark)
On the course, we study how to write a formal letter. The type of letter we focus on is called a transactional letter and we will be asking you to write a transactional letter in the exam.
The written exam will be conducted online. The task will be put on Moodle and you will have 20 minutes to complete the letter. It will be an open-book exam. This means that you can use a dictionary, your notes, and the internet – anything that can help you write a good letter, just as you would do in the real world. This will, however, be taken into account when we are marking.
Please make sure you have Microsoft WORD for the exam. You can get this from the university website if you don't already have it.
SPEAKING (20 out of 30 points) (remember these points will be added to Prof Coates's results to get your final mark)
The speaking exam will be conducted via Zoom and there will be a link on my Moodle page under course ET3007 - 02. The speaking exam will take the form of an individual presentation but will be given to other students in small groups (just like the usual exam) but this time via Zoom. The exam is not a presentation of an article you have read (like in Inglese 1) but has to be a well-researched and well-organised presentation on any topic of your choice as long as it is somehow linked to business (e.g.: a student who loves basketball can do a presentation on the Benetton team and how much money basketball in Treviso / Italy generates.) You cannot do the presentation on the place where you work, where you have studied or where you have lived etc.
You can use Power point or other presentation software and use the screen share function on Zoom. If you are going to do this, please make sure you are familiar with using Zoom and have practiced doing screen sharing. Or you can also simply use pictures or graphs etc. that you just hold up, use a tablet to show information, use props or do anything that you dream up. Remember that visuals (or sound) that support your presentation are important. As the objective is to give an informative, stimulating and enjoyable presentation that will keep your colleagues interested and will be memorable, just putting a power point presentation on screen and then you remain in a small box for the whole 10 minutes describing the slides will probably not be that interesting. So you need to screen share for only part of the time. I also need to see you clearly while you give the presentation to evaluate your presentation ability.
The presentation will take 10 minutes (not less than 8 minutes and no more than 11) with an additional 5 minutes for the other people in your group to ask questions. You CANNOT and MUST NOT memorise what you are going to say and you must use your own language and not language cut and pasted from the internet. Please take this point very seriously as you WILL be penalised for using language which is not your own and which sounds artificial and flat. I cannot stress this point enough: a presentation which is language-perfect yet monotone or delivered too fast etc and uses memorised vocabulary above the level of the other students will not get a good mark. A presentation must have natural spoken language NOT language which we use when writing.
At the end of the presentation you will invite questions from your audience. You will need to answer at least 2 questions. You will also obviously need to be prepared to ask your colleagues a question at the end of their presentatio

follow the feed