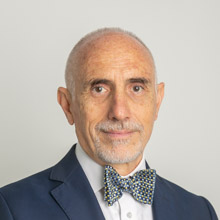 Office hours
Venice – San Giobbe – Department of Management – C1 building – first floor – room n.127
Student office hours are on Thursdays from 15:00 to 17:00. It can be done face-to-face or online; information in notices to students.

Notices
RICEVIMENTO STUDENTI - OFFICE HOURS
Published on 29/03/2023
Il ricevimento studenti è fissato normalmente il Giovedì dalle 15:00 alle 17:00. Potrà essere effettuato in presenza, con la solita iscrizione presso lo studio del docente, o in modalità online mediante prenotazione secondo la segunete modalità: ogni settimana verrà pubblicato tra gli avvisi un link Doodle che lo studente dovrà utilizzare per scegliere una opzione tra quelle disponibili.
il prossimo ricevimento sarà mercoledì 5 aprile 2023, dalle 15:00 alle 17:00; il link per prenotare è
https://docs.google.com/spreadsheets/d/1r5sHWMCbGJ7BHKvFQwmuGWfg4aSUPfnpfCiGVN7_avY/edit#gid=0
Il collegamento online avverrà utilizzando Zoom: per OGNI RICEVIMENTO usare Zoom Meeting https://unive.zoom.us/j/82856844787?pwd=TDEyVnRnWXhCL1NCcW1vd2NOYTFPUT09 Passcode: Ricev22-23
The office hours are scheduled normally on Thursday from 3 to 5 pm. It can be done in person at the teacher's office as usual, or online mode by booking according to the following method: every week will be published a link to Doodle that the student should use to choose a time option from those available.
The next office hours will be on Wednesday April 5th 2023 from 3 pm to 5 pm; the link to book a meeting is
https://docs.google.com/spreadsheets/d/1r5sHWMCbGJ7BHKvFQwmuGWfg4aSUPfnpfCiGVN7_avY/edit#gid=0
The connection will be made using Zoom:
For EVERY MEETING online use: https://unive.zoom.us/j/82856844787?pwd=TDEyVnRnWXhCL1NCcW1vd2NOYTFPUT09 password: Ricev22-23
follow the feed