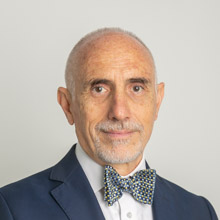 Office hours
Venice – San Giobbe – Department of Management – C1 building – first floor – room n.127
From the 29th of March 2022 the office hours are on Thursday from 4 to 6 pm. The meeting can be online or in presence; information available in the notices.

Notices
RICEVIMENTO STUDENTI - OFFICE HOURS
Published on 22/09/2022
Il ricevimento studenti è fissato il Giovedì dalle 16:00 alle 18:00. Potrà essere effettuato in presenza, con la solita iscrizione presso lo studio del docente, o in modalità online mediante prenotazione secondo la segunete modalità: ogni settimana verrà pubblicato tra gli avvisi un link Doodle che lo studente dovrà utilizzare per scegliere una opzione tra quelle disponibili.
Il prossimo ricevimento sarà il 29 Settembre 2022 dalle 16:00 alle 18:00; il link per prenotare è
https://docs.google.com/spreadsheets/d/1r5sHWMCbGJ7BHKvFQwmuGWfg4aSUPfnpfCiGVN7_avY/edit#gid=0
Il collegamento online avverrà utilizzando Zoom: per OGNI RICEVIMENTO usare Zoom Meeting https://unive.zoom.us/j/84377524706?pwd=OVZlcE1NU2ZsNlNKd3kwWXo5WGY4UT09 Passcode: Ricev22-23
The office hours are scheduled on Thursday from 4 to 6 pm. It can be done in person at the teacher's office as usual, or online mode by booking according to the following method: every week will be published a link to Doodle that the student should use to choose a time option from those available.
The next office hours will be on September 29st 2022 at 4-6 pm; the link to book a meeting is
https://docs.google.com/spreadsheets/d/1r5sHWMCbGJ7BHKvFQwmuGWfg4aSUPfnpfCiGVN7_avY/edit#gid=0
The connection will be made using Zoom:
For EVERY MEETING online use: https://unive.zoom.us/j/84377524706?pwd=OVZlcE1NU2ZsNlNKd3kwWXo5WGY4UT09 password: Ricev22-23
follow the feed