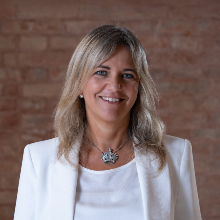 Office hours
Sede di Venezia - San Giobbe
Studio docente: E.206 A, secondo piano, plesso E, San Giobbe.
La docente riceve ogni mercoledì ore 10.30-12.30.
Per urgenze contattare la docente per mail.
Office hours are held on Wednesdays from 08:30 am to 10:30 am.
For urgent matters, please make contact with prof. Brino via e-mail.

follow the feed