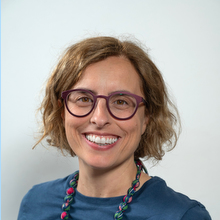 Short bio
Teresa Scantamburlo is Assistant Professor at Ca' Foscari University, Department of Environmental Sciences, Informatics and Statistics (DAIS). Her research focuses on the ethical and social impact of Artificial Intelligence (AI) and Big Data. She has worked as a postdoctoral fellow at the European Centre for Living Technology (ECLT) in Venice and at the University of Bristol (UK). She is a member of the Laboratory of Data Science for Society, a member of the research unit on AI at ECLT, and an associate fellow at BLISS - Digital Impact Lab. With her research she contributed to the piloting of the European Ethics Guidelines for Trustworthy AI, delivered by the European Commission in 2019, the coordination of the AI4EU observatory and the working groups on ethical and legal AI.
Education
She received her Phd in Computer Science from Ca' Foscari University, with a thesis on the philosophical foundation of machine learning and pattern recognition. She received her M.A. in Digital Humanities and her B.Sc. in Computer Science from the same University.
Research projects
She took part in the following EU funded projects: thinkBiG, an ERC project on the methods, applications and implications of big data on society, and AI4EU, an Horizon 2020 project aimed at building the AI-on-demand platform to share AI resources and foster collaborations among Member States. Now, she collaborates with the research coalition IRIS, a project focused on understanding 'infodemics' and promoting healthy information systems.
Last update: 25/08/2022
The information above have been uploaded on Ca' Foscari website direclty by the user this webpage refers to. The correctness and truthfulness of the published information are responsibilities of the relevant user.