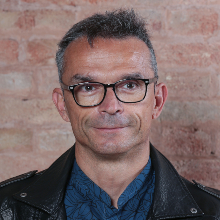 Office hours
Si vedano date e orari di ricevimento all'indirizzo http://virgo.unive.it/paolop/didattica.html
Please see dates and times of office hours at http://virgo.unive.it/paolop/didattica.html
Supervisione di tesi / Thesis supervision
Supervisiono tesi triennali su prodotti finanziari e semplici strategie d'investimento (efficienza, confronto fra performance e costi), educazione finanziaria, pensioni. M'interesso anche di complessità, modelli ad agenti, programmazione e argomenti matematico/quantitativi di qualsiasi genere. Se avete qualche buona idea contattatemi. Gli argomenti delle tesi magistrali, sui temi citati o su altro, devono essere frutto di una discussione.
Undergraduate dissertations can focus on specific financial assets, simple investment strategies, performance comparisons and financial education or pensions. Among my interests there are also complexity, agent-based models, programming and mathematical/quantitative topics. If you have some good proposal or smart ideas, please contact me. The topic of a graduate/master dissertation, on the previous or other themes, must be discussed with me (by email or in person).

follow the feed