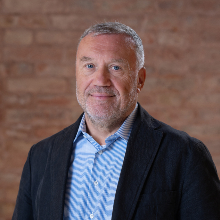 Office hours
Dipartimento di Economia - Department of Economics
Studio docente: stanza 132, San Giobbe. Il docente riceve da remoto via Google Meet il mercoledì dalle 09:00 alle 11:00, previa prenotazione da effettuare a mezzo mail contattando il docente. Office hours are held remotely via Google Meet on Wednesdays from 9 am to 11 am CET. Reservation via e-mail is required.
Per quanto riguarda proposte di tesi (triennali o magistrali), i miei interessi vertono soprattutto sui seguenti macro-temi: 1) Geografia del mare e delle aree costiere (usi economici e loro evoluzione; politiche nazionali e internazionali in tema di blue economy; piani e programmi di gestione della costa e del mare e sviluppo sostenibile), anche in prospettiva geopolitica (conflitti di sovranità e di gestione delle risorse). 2) Geografia urbana: sviluppo delle città e governance urbana-metropolitana; città e politiche per lo sviluppo sostenibile; green cities: politiche, inziative, narrative; 3) Evoluzione delle città portuali e delle relazioni città-porto. 4) Geografia e geopolitica dei trasporti, con particolare riguardo a porti e trasporti marittimi. 5) Evoluzione delle aree portuali-industriali (zone economiche speciali, zone logistiche, politiche ambientali-territoriali, economia circolare e transizione ecologica). 6) Cambiamento climatico, politiche di mitigazione, adattamento e resilienza, con particolare riguardo al ruolo delle città, delle reti di città e degli attori non statali. 7) Geografia e geopolitica delle regioni polari (Artico, Antartide): usi economici, governance internazionale, strategie politiche nazionali rispetto alle regioni polari.

follow the feed