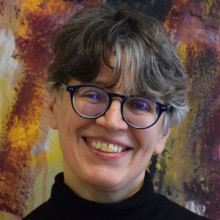 Activities and research skills
General information
Scientific sector (SSD)

STORIA GRECA [L-ANT/02]
Geographic areas in which the research experience mainly applies

Internazionale: Europa
Known languages

tedesco (scritto: intermedio parlato: intermedio)
francese (scritto: intermedio parlato: avanzato)
inglese (scritto: intermedio parlato: intermedio)

Participation in editorial boards of scientific journals/book series

Direttore (responsabile e scientifico) della Rivista "Axon. Iscrizioni storiche greche", ECF, Venezia
Direttore scientifico della Rivista "Ricerche ellenistiche", Fabrizio Serra Editore, Roma-Pisa
Segretario della collana "Diabaseis" (Direttore: C. Antonetti), ETS, Pisa.
Membro del Comitato scientifico della collana "Seminari di storia e storiografia greca" (Direttore: M. Polito), LED Milano
Ho svolto e svolgo attività di Referee per riviste italiane e internazionali: Aristonothos. Scritti per il Mediterraneo Antico; Erga/Logoi; Historika; Incidenza dell'Antico; Lexis; Papers of the British School at Rome; Dialogue d'Histoire Ancienne, Hormos, nonché per volumi editi presso Editori italiani e stranieri.

Participation as referees of national and international research projects

Membro del Comité d'évaluation dell' UMR 7303 TELEMMe – Temps, Espaces, Langages, Europe Méridionale – Méditerranée di Aix Marseille Université – MMSH ; 5, rue du Château de l'Horloge – BP 647 ; 13094 Aix-en-Provence Cedex 2) su nomina dell'HCERES, Paris

Valutatore di Progetti di Ricerca per il FWF Austrian Science Fund (2018)
Valutatore HCERES (2016-)

Areas and research fields

Area: Archeologia ed arti Linea: Archeologia e storia delle arti antiche
Area: Beni culturali Linea: Valorizzazione di beni culturali
Area: Filologia e Lingua Linea: Filologie dell'età classica
Area: Filologia e Lingua Linea: Informatica umanistica
Area: Storia e Antropologia Linea: Epigrafia e paleografia
Area: Storia e Antropologia Linea: Storia delle civiltà antiche

Research skills
Storia greca

Description:

Ancient Greek History

Keywords:

History, Ancient history, Epigraphy

ATECO code:

[85.42] - istruzione universitaria e post-universitaria; accademie e conservatori
Completed and pending researches
AXON. Greek Historical Inscriptions

SSD:

L-ANT/02

Other members of the research group:
Corpo politico e corpo sociale: riflessione teorica ed esperienze storiche

SSD:

L-ANT/02
Definizione politica e processi di interazione culturale in Sicilia

SSD:

L-ANT/02
Figure e forme del potere politico nel mondo siceliota e magno greco tra IV e III secolo

SSD:

L-ANT/02
MAS. Mapping Ancient Sicily

SSD:

L-ANT/02

Other members of the research group:
Paesaggio e territorio nelle aree coloniali: lessico, documentazione epigrafica, riletture storiografiche

SSD:

L-ANT/02
Ricerche di storiografia greca

SSD:

L-ANT/02
Storia dell'epigrafia e dell'archeologia tra Otto e Novecento

SSD:

L-ANT/02
Venice Squeeze Project. Digital library of epigraphic squeezes open access.

SSD:

L-ANT/02

Other members of the research group:
Funds
AXON. Iscrizioni storiche greche

Funding body:

Ateneo Ca' Foscari

Type:

Progetti di Ateneo

Role in the project:

LD

Sito di progetto:

https://mizar.unive.it/axon/public/index/index

Starting date:

Year: 2014 Length in months: 60

Other members of the research group:
AXON. Iscrizioni storiche greche

Funding body:

Ateneo Ca' Foscari

Type:

Progetti di Ateneo

Role in the project:

LD

Sito di progetto:

https://mizar.unive.it/axon/public/index/index

Starting date:

Year: 2014 Length in months: 60

Other members of the research group:
Diodore de Sicile et le Ier siècle avant J.-C.

Funding body:

Programme transversal 2017-2019 - MMSH, Université Aix-Marseille

Type:

Altri finanziamenti per progetti di ricerca

Role in the project:

PT

Sito di progetto:

http://www.mmsh.univ-aix.fr/program/Pages/transvers/diodore.aspx

Starting date:

Year: 2017 Length in months: 24
ESSEP (European Summer School in Epigraphy - Poitiers)

Funding body:

European Commission

Type:

LLP - Erasmus

Role in the project:

PT

Sito di progetto:

sha.univ-poitiers.fr/essep

Starting date:

Year: 2011 Length in months: 36

Other members of the research group:
TeMAES. Territoires multiples: Agentivité, Espace, Societé

Funding body:

EFA; IdEx Université de Strasbourg

Type:

Altri finanziamenti per progetti di ricerca

Role in the project:

PT

Starting date:

Year: 2022 Length in months: 60
Trasformazioni politico-sociali e proiezioni ideologiche fra Grecia occidentale e Magna Grecia in età classica ed ellenistica

Funding body:

MIUR

Type:

PRIN

Role in the project:

NS

Sito di progetto:

http://www.unive.it/nqcontent.cfm?a_id=61115

Starting date:

Year: 2011 Length in months: 24

Other members of the research group:
Venice Squeeze Project. Digital library of epigraphic squeezes open access.

Funding body:

Università Ca' Foscari Venezia

Type:

Progetti di Ateneo

Role in the project:

NS

Sito di progetto:

https://mizar.unive.it/venicesqueeze/public/frontend

Starting date:

Year: 2017 Length in months: 24

Other members of the research group: