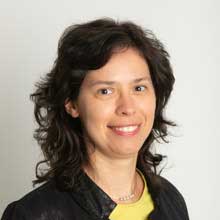 Office hours
Venice – San Giobbe – Department of Management – C1 building – ground floor – room n.38
For more details, see the "Avvisi docente" section of this page.

Notices
RICEVIMENTI
Published on 24/02/2023
I prossimi ricevimenti verranno svolti nelle seguenti date:
giovedì 2 marzo dalle ore 10.30 alle ore 12.30
giovedì 9 marzo dalle ore 11.30 alle ore 13.30
mercoledì 15 marzo dalle ore 10.00 alle ore 12.00
lunedì 20 marzo dalle ore 14.00 alle ore 16.00
mercoledì 29 marzo dalle ore 14.00 alle ore 16.00
Si invitano gli studenti a contattare via email la docente entro il giorno precedente per comunicare l'intenzione a partecipare al ricevimento. La docente provvederà ad inviare le informazioni necessarie per accedere al ricevimento.
follow the feed