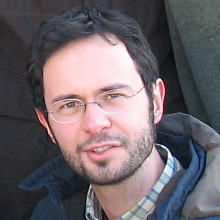 Office hours
Next office hours. Please see the message below in this page.
----------------------------------------------------
Thesis supervision. I am available to supervise undergraduate and master theses on economics of ageing, labour economics and health economics. Possible topics might relate to labour supply, retirement decisions, wages, education, human capital, households' saving and investment decisions over the life-cycle, employment consequences of disability. I am available to supervise theses including empirical analyses based on microeconometric techniques.

Notices
Ricevimenti a Venezia - Office hours in Venice
Published on 24/11/2023
Next office hours in Venice are reported below. Students are required to send me an email at least one day before to book a slot. Office hours take place in-person.
November 30, 15:00-17:00
December 1, 15:30-17:30
December 12, 15:30-17:30
Office hours are held in my office (room A.250, second floor of the building A of the Department of Economics within the San Giobbe Economic Campus, Venice). Please always check this message to verify possible changes.
follow the feed