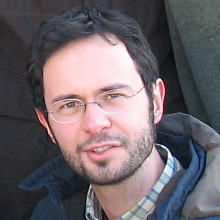 I hold a Laurea degree in Statistics and Economics and a Ph.D. in Economics and Management from the University of Padua (Italy). I had visiting periods at the University of Copenhagen, University of Groningen, CEMFI and the University of York. My research interests cover economics of ageing, labor economics, health economics, household portfolio choice, applied microeconometrics.
To download my CV please visit my personal web-page https://sites.google.com/site/danilocavapozzi/
Last update: 02/05/2022
The information above have been uploaded on Ca' Foscari website direclty by the user this webpage refers to. The correctness and truthfulness of the published information are responsibilities of the relevant user.