Marie Curie +1
Since 2015, we assist our researchers in their career development through the Marie Curie +1 call. Marie Curie fellows who are completing their project and who undertake to apply for an ERC or similar grant with Ca' Foscari can participate in the call.
Winners of the call are offered an additional year on their contract.
This is just one of the many initiatives our University is promoting, in order to invest in excellence and to further improve its research environment.
The programme is co-funded by Next Generation EU.
Contacts and reservations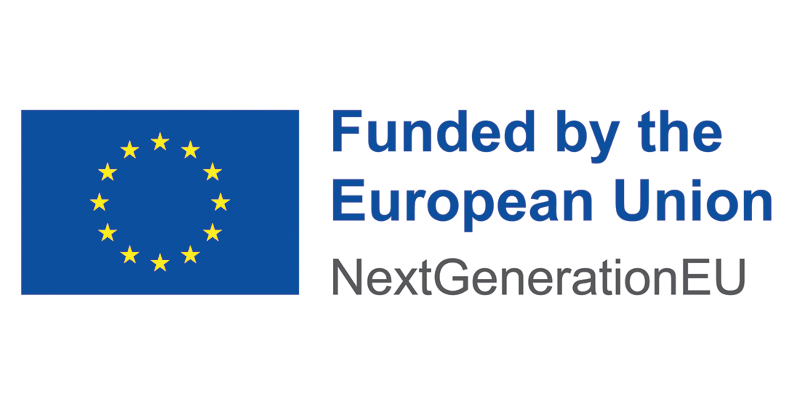 Eligibility requirements
This internal selection procedure will consider applications submitted by Marie Curie Individual or Postdoctoral Fellows, whose beneficiary institution is Ca' Foscari and whose research fellowship ("assegno di ricerca") ends no later than December 31st 2023.
How to apply
Candidates must send their application to the Research Area using the following email address: mariecurie@unive.it.
Applications must include the following documents:
Final report of the Supervisor about the results of the Marie Curie fellowship
Decision of the Department Council which approves the final report of the fellow and expresses interest in the renewal of the contract
Draft proposal for an ERC or other individual grant, duly signed by the candidate (Annex 1)
Plan of activities foreseen during the MC+1 year, duly signed by the candidate (Annex 2)
Commitment letter signed by the applicant, who commits to apply for an ERC or other individual grant (Annex 3)
The application deadlines for 2023 are:
15 February 2023
29 August 2023
Downloads
Archive: our Marie Curie + 1
Marie Curie +1 funded projects
Waldan


Supervisor Prof. Franca Tamisari (Fellow: Matteo Benussi)

174 K

Iconographia


Supervisor prof. Antonio Rigo (fellow: Beatrice Daskas)

303 K

OperaOrigins


Supervisor prof. Pier Mario Vescovo (fellow: Pervinca Rista)

302 K

TOLERANTIA?


Supervisor prof. Antonio Rigo (fellow: Panagiotis Athanasopoulos)

352 K

INTEGRA


Supervisor prof. Angelo Rubino (fellow: Suzana Blesic)

304 K

Women in Power


Supervisor prof. Stefano Gasparri (fellow: Veronica West-Harling)

302 K

WATCH


Supervisor prof. Andrea Torsello (fellow: Arianna Traviglia)

301 K

E-QUALITY


Supervisor prof. Claudio Povolo (fellow: Darko Darovec)

301 K

(Im)Material Heritage


Supervisor prof. Elisabetta Zendri (fellow: Diego Calaon)

302 K

ClimateWork


Supervisor prof. Andrea Critto (fellow: Filip Mihai Alexandrescu)

382 K
Previous Marie Curie +1 calls
Last update: 22/11/2023