Incoming student Freya Ball, third year student in History at the University of Warwick, shares her first impressions of Ca' Foscari and the beginning of her international mobility period in Venice.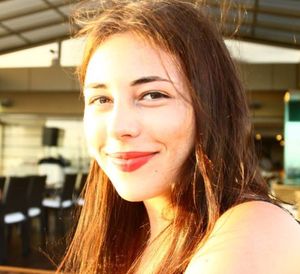 It's been a month since I flew out from Heathrow to begin my term in Venice and a lot has happened during this time – a lot of socialising, studying, accustoming and eating. A throwback to freshers where I had the opportunity to meet loads of new, different and exciting personalities along with having some great experiences that will stay with me for a time. So rather than bombarding you with an endless list of gelato/aperol spritz/gondola related stories that have already been written to death, I thought instead to cherry-pick the moments that have stuck with me most in these past few weeks, as well as any other insights I've had up to this point about living in Venice or studying this particular course.
One of the most memorable experiences I've had since coming to Venice was at the first weekend of term, going out with my housemates and some Italian buddies we had made – every year on the first day of term Warwick holds a reception at the Palazzo to get to know other students at Ca'Foscari, the main university of Venice. I cannot stress how much its worth going to this as it gives you the chance to meet some really great people who know the city well and can recommend the best, and more importantly cheapest, places to spend your time. And this is exactly what we did onthe Friday night when one of our buddies recommended going this niche bar on the corner of Campo San Polo where a Venetian band were playing.
The rest of the night we spent trying out the swarmed bacari's around campo Santa Margherita (the mainstudent area), discussing communist literature and getting more and more confident in our broken Italian. One of the most surreal nights out I've had turned into one of the most enjoyable, getting to meet new people, listen to new sounds and see new places, and it's something I wouldn't have been able to experience without coming to study in Venice and properly getting to know the people living here.
A quick note on the Venetian environment which, understandably, is completely different to what you'll experience on campus at Warwick or living in Leam or Cov. It's a very old, cramped, run-down city in some respects, but it's a beautiful one and in a certain way the relaxed environment seems to be a recognition of all these things. Life seems to move a lot slower here and you'll find yourself appreciating this pace with the long morning coffee breaks, afternoon drinks at the many bacari's dotted throughout the city and late evening passeggiate.
On the academic side of things the workload has been heavy and the content not always easy but I've found this has been matched by the variety and flexibility within the course. Namely that instead of lectures we have field trips to various sites throughout Venice and the mainland, and that the Venice seminars are self-lead with a couple of people preparing some activities and discussion points for each week's topic – it allows for a more causal and friendly atmosphere and gives students a lot of freedom.
By far the most memorable site visit I've had to date is to the Palladian villas and the town of Bassano at the base of the Alps, which you can see not too far off in the distance. The trip was intended as a part of our topic on the material world in Renaissance Venice but it was great just being able to get out and explore these quaint towns on the mainland – having been so used to seeing just sea and boats for the past month, being able to sit on the coach and switch off whilst watching the Italian countryside go past was a welcome respite. If you are intending to do thiscourse then this isn't a trip to miss!
Overall it's been a busy and exciting month, this week in particular being more busy than excitingwith our long-essay deadline looming, but with everyone's friends and families coming to visit overtravel week there's a lot to look forward to!