CLab - Venice
Contatti
Innovative Educational Unit: clab@unive.it, tel. 041 234 7035

CLabs are interdisciplinary laboratories typically structured in 6/8 weeks, addressing university students and graduates with different disciplinary backgrounds, in a process of developing original projects on real challenges and problems, through the enhancement of their creativity and using innovative methodologies such as Design Thinking and the Business Model Canvas.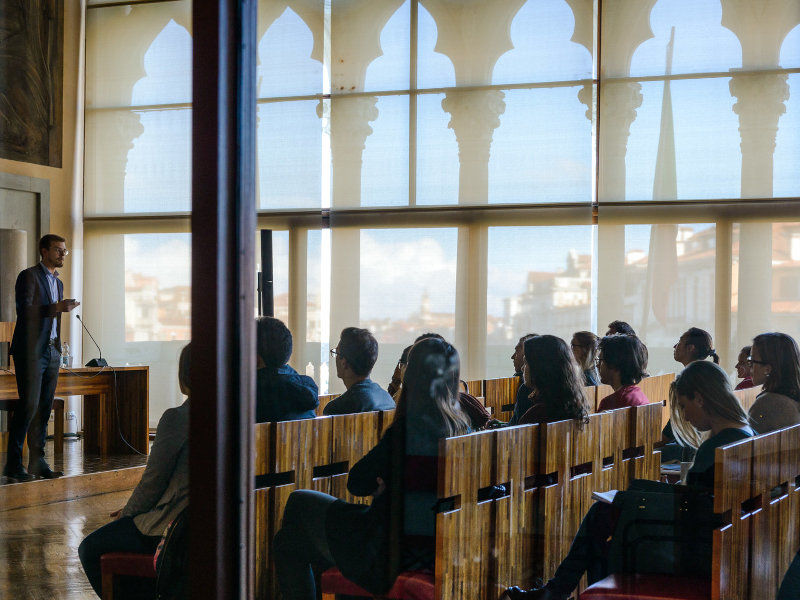 Recipients
Ca' Foscari CLabs are open to:
Ca' Foscari undergraduate student;
Ca' Foscari postgraduate students;
Ca' Foscari graduated;
Other Universities undergraduate, postgraduate and graduated students;
High school students and Italian technical institutions (ITS) students;
Admission to single laboratories is defined via call for admission, which regulate the contents and organisation of the laboratory, application procedure and selection criteria.
Laboratories available
CLab EcoArt: ecocritical itineraries through Venetian museums
11 october - 15 december 2023
Application deadline: 2 october 2023 by 12:00 PM
Note: mastery of the italian language is required as the activities are held in italian
Art helps us understand the past and imagine the future. Reading climate change and major contemporary environmental issues in a painting, a monument, a sculpture-installation, a photograph, a video or a performance is a complementary way to science to help understanding, form ecological awareness, identify actions and sustainable solutions.In collaboration with three prestigious Venetian museums - the Gallerie dell'Accademia, the Querini Stampalia Foundation and the Isola del Lazzaretto Nuovo - participants will develop immersive and experiential form of itineraries, as well as create digital teaching materials that can also be used elsewhere, considering that the Venetian artistic heritage is an integral part of school programs in Italy and abroad. The final objective will be to develop original ways of seeing and exercising the gaze through the correlation between art and the environment.
Teaching methods
Design Thinking
Group innovation methodology developed by the d.School of Stanford University. It promotes creativity and collaboration between disciplines and encourage the exploration and reformulation of problems starting from people's needs, fostering empathy and creative trust to overcome the failure.
The difference from the usual creative process (problem > idea > solution) is the attitude itself towards the design and creation phase. The focus is on the word "thinking", highlighting the fact that every project comes out to respond to a human need. It is therefore a process focused on the person (human-centered), on his/her needs and on the solutions that are devised.
Business Model
It describes how a company earns and makes profits. The business model outlines the logic behind the value of a company, i.e. the strategy that the entrepreneur develops to make a profit by providing value to his customers. According to the standard definition, the business model "describes the logic of how an organization creates, distributes and captures value". This definition is by Alexander Osterwalder, creator of the Business Model Canvas, a strategic model used for the creation and development of business model. Basically, it is a visual template that shows the infrastructure, products, customers, suppliers and other elements that identify a company. The business model can be easily build up using the business model canvas, a visual framework presented by Alexander Osterwalder that identifies the 9 key elements of the business model.

Business Model Kit - from Board of Innovation
This tool allows to create models and visualise the relationships at the basis of the new project proposal.
Social research
Dissemination of the basics of social research on consumption: theories on the subject, concrete examples of research and a synthesis of the qualitative-quantitative methodologies that can be used. To follow, field research both to test what was said in the first part and to find useful data for the proposals of the students, who are called to define personas and consumption contexts in order to support their project proposal.
Marketing
Techniques and approaches theme-oriented for each laboratory, for effective communication of projects.
Effective communication skills: Storytelling and Public Speaking
Communicating effectively means knowing how to express yourself in every situation with any interlocutor both verbally and non-verbally (facial expressions, voice and posture), clearly and consistently with the message we want to convey.
Public speaking is the discipline that provides a speaker with communication tools and strategies to present concepts in front of an audience in a clear and effective way.
Storytelling is a form of communication with very ancient origins. In fact, first oral and then in written form, man has used it for millennia to pass on stories, knowledge, memories and traditions. Storytelling is the art of telling by enriching the narration with details and emotions in order to fully involve those who are listening or reading you. Also used at a corporate level, it allows, for example, to communicate in an exciting way with your customers, make yourself known, communicate your mission effectively or advertise your brand in the best possible way.
Testimonial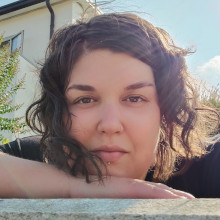 "CLab is discovery, participation, a mixture of knowledge and free circulation of ideas. Through the supervision of experts, we had the opportunity to carry out a full immersion in the methods of design thinking, with the aim of realising our vision step by step. Thanks to the numerous team-building activities, I was able to collaborate with passionate people who made me grow both in the academic and professional sphere. However, the value of the laboratory is not reduced only to an individual development, but offers the advantage of having a shared experience, amplifying its final impact. Would I do it again? A thousand times yes, and I enthusiastically recommend it to everyone."
Donatella Ottoboni, participated in the CLab: La Memoria dei ghiacci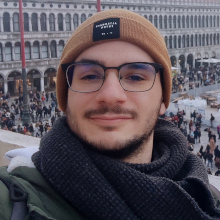 "The CLab has immersed me in an exciting reality, where tutors have created an atmosphere that spurs the students to get involved. The challenges faced during the laboratory have proved to be precious tools for enriching my skills. The interaction with tutors and the other participants created a collaborative and stimulating environment, promoting a more complete learning.
Thanks to this interaction, I had the opportunity to broaden my network and compare my ideas and values with those of my colleagues."
Roberto Cabras, participated in the CLab: La Memoria dei ghiacci
"The Contamination Lab allowed me to discuss, collaborate and get to know with colleagues with different skills. Experts guided us throughout the laboratory with their supervision and teaching.
I got involved, I discovered new interests and I learned useful skills in my career, both academically and professionally as well as personally. It is an experience that I recommend, in which to immerse yourself completely."
Fabiola Ferretti, participated in the Contamination Lab: Future Food.
Concluded laboratories
Partner
Last update: 05/12/2023