Summer School HK
A Multilingual Philology of Nature: Reading Eco-Cultural Landscapes across the Hindukush-Karakoram (HK)
26/09 - 01/10/2022
Venice, Istituto Canossiano San Trovaso
Organizers:
Partners: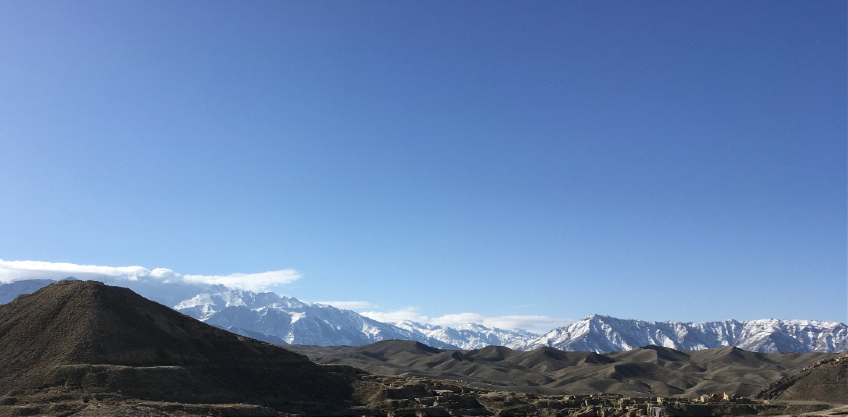 With the collaboration of: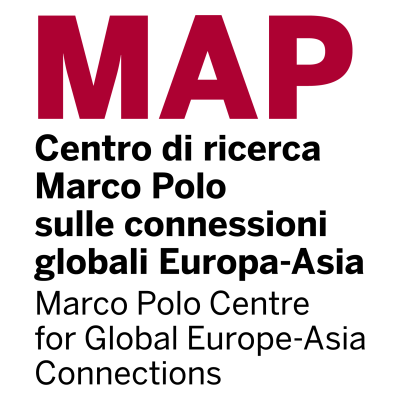 Rationale
The vast historical-geographical region of the Hindukush-Karakoram, extending, with its immediate surroundigs, over present day Afghanistan, Pakistan, India, Tajikistan and China, can be defined as a mountainous "heart of connections" of the Eurasian landmass: a unique cluster of high-altitude ecosystems thriving, along the ages, with an unparalleled diversity of local languages and cultures and traversed by the material and immaterial vestiges of Asia's main civilizations.
At the crossroads of the Iranian, Indian, Tibetan and Central Asian spheres, the diverse cultural ecologies of the Hindukush-Karakoram have been shaped by the pivotal, transformative interactions between its peculiar environmental landscapes and a wide array of competing languages, scripts, agro-pastoral methods, conceptions of nature, religious traditions, architectural practices, ideas of the body, military conventions, power structures, forms of knowledge, hunting techniques and so on.
From the expansion of Buddhism and Islam to the colonial wars and well into the contemporary geopolitical tense uncertainties, mountains, valleys, rivers, forests, animals, grazing lands etc. have been obviously crucial in determining change, resistance and cultural transmission.
From this point of view, so to say, philology can be translated here as phitology or phisiology (and of course vice-versa), with no contrast whatsoever: every scholarly reading of the region can't but consider the specific mechanisms through which nature and culture are reciprocally shaped and determined, be it a Kharoshti rock inscription, a traveling Buddhist philosophical text, a wooden mosque or a high-altitude Nuristani pasture.
The aim of our summer school is, thus, to bring together some of the most important scholars of the region in order to work, for one week full-time, on the multilingual eco-cultural landscapes of Hindukush-Karakoram with a selected group of brilliant students, in a multidisciplinary, chronologically open perspective. We wish to explore geographies, peoples, texts, languages, iconographies etc., freely ranging from archaeology to anthropology, from epigraphy to the history of medicine, in order to learn how to read the constructions, perceptions, and use of the natural spaces in and around one of the culturally densest borderlands of Asia. The summer school will also introduce students to the rich epigraphic heritage of the region, guiding them to discover "nature" inscribed in nature.
Students will of course be asked to actively participate both to readings and discussions, with dedicated presentations and follow-up materials, in a true "retreat" atmosphere.
Programme (preliminary)
Welcome day - 25 September 2022, Sunday
Day 1 - 26 September 2022, Monday
"Nature traversed" (geo-anthropological workshop)
Chairman: Stefano Pellò
Hermann Kreutzmann
Alberto Cacopardo
Augusto Cacopardo
Massimiliano Borroni
Day 2 - 27 September 2022, Tuesday
"Nature spoken" (linguistic workshop)
Chairman: Alberto Cacopardo
Elena Bashir, Federica Venturi
Matteo De Chiara (Pashto and Iranian varieties)
Almuth Degener (Nuristani languages)
Elisabetta Ragagnin
Day 3 - 28 September 2022, Wednesday
"Nature reflected" (intellectual traditions workshop)
Chairman: Antonio Rigopoulos
Jürgen Frembgen
Sara Mondini
Stefano Pellò
Federico Squarcini
Evening: concert
Day 4 - 29 September 2022, Thursday
"Nature inscribed" (epigraphic workshop 1)
Chairman: Luca M. Olivieri
Stefan Baums (Gandhari: Kharoshti)
Bryan de Notariis (Middle Indic)
Special event: Noémie Verdon
Presentation of the documentary film: "Biruni, the Quill of the Invaders"
Day 5 - 30 September 2022, Friday
"Nature transformed" (epigraphic workshop 2)
Chairman: Luca M. Olivieri
Viola Allegranzi (Persian)
Andrea Drocco (Prakrits)
Ingo Strauch (Sanskrit: Late Brahmi)
Day 6 - 1 October 2022, Saturday
Final greetings
Eligibility and grants
All MA students and PhD students interested in languages and cultures of the study area are eligible to apply. Eligibility is offered also to current BA students who will enrol in the 2022-2023 MA Program in Language and Civilisation of Asia and Mediterranean of Ca' Foscari University of Venice.
Attendance to the Summer School is free of charge.
Accommodation (six days) and half board (lunch) in Venice will be fully covered for 20 successful applicants.
In addition, travel grants (transport and visa costs) of up to €1,000 are available for a selected number of students (see the call for applications below for details).
Call for applications
Application packages from eligible students should contain:
curriculum vitae, complete with lists of symposia attended and publications (if any)
letter of interest (in English max. 500 words)
short bio note (100-150 words)
scanned copy of passport/ID card
application form (available here below)
Timeline
application deadline: May 31, 2022
successful applications are notified via e-mail ( summerschool.hk@unive.it): June 14, 2022
withdrawal notified via email: June 21, 2022