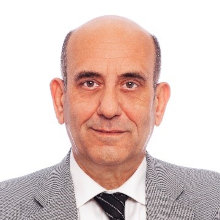 Claudio DI GREGORIO
Position

Adjunct Professor
E-mail
Website

www.unive.it/persone/claudio.digregorio (personal record)

Office hours

Students will be received on the ground, starting from 29 March 2023, every Wednesday, from 10 to 12, in Treviso, Palazzo San Paolo - Riviera Santa Margherita, 76, Studio G.

Tel. 041 - 2346686/6687.

Without prejudice to the possibility of being received on other days and times, or the opportunity to meet the Teacher via Moodle platform, Zoom meeting facility, under terms and conditions which will be agreed with single students, upon request to be sent via email to the email address claudio.digregorio@unive.it.
Prof. Claudio Di Gregorio
follow the feed