SPERTI Luigi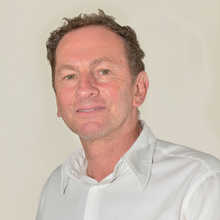 Luigi Sperti è professore ordinario di Archeologia classica all'Università Ca' Foscari di Venezia, dove insegna nei corsi di laurea triennale e magistrale Archeologia e storia dell'arte greca e romana. Ricercatore dal 1992 presso la stessa Università,  nel triennio 1999-2002 è stato professore associato presso l'Università di Udine, dove ha insegnato Archeologia greca e romana e Archeologia delle province romane; dal 2015 è in sevizio come professore di prima fascia. E' stato al 2013 coordinatore del Corso di laurea magistrale in Scienze dell'Antichità; dal 2016 è coordinatore del Dottorato interateneo in Scienze dell'Antichità.
     Ha partecipato a diversi scavi e surveys archeologici in Italia e all'estero: nel 1979-1980 nella necropoli paleoveneta e romana di Altino (VE), con la Soprintendenza Archeologica del Veneto; nel 1983 ad Haghia Triada (Creta), con la Scuola Archeologica Italiana di Atene; nel 1984-1987 nell'area antistante la chiesa di S. Donato a Murano, in collaborazione con l'Accademia delle Scienze di Varsavia; dal 1993 al 2002 a Laodicea di Frigia (Turchia) in collaborazione con il Centro di Rilievo, Cartografia ed Elaborazione dello IUAV di Venezia; nel 2003-2004 alle cd. Grandi Terme di Aquileia, con l'Università degli Studi di Udine; nel 2005-2006 con l'Università degli Studi di Verona, ha organizzato lo scavo del cd. Caesareum di Grumentum (PZ). Dal 2012 dirige il survey archeologico nell'area urbana di Altino; dal 2016 l'area è oggetto di uno scavo tuttora in corso.
     Nell'aprile-giugno 1993 presso il Cyprus American Archaeological Research Institut di Nicosia ha condotto una ricerca sull'architettura romana di Cipro, finanziata con una borsa di studio del Ministero degli Esteri; nel 2008 è stato Aisla Mellon Bruce Visiting Senior Fellow e Millon Architectural History Guest Scholar presso il Center for Advanced Study in the Visual Arts (CASVA), National Gallery of Arts – Washington (USA), con un progetto su "Architectural Decoration and Classical Tradition in Early Renaissance Venice". Ha preso parte come responsabile locale a progetti di rilevanza nazionale finanzati dal Ministero (PRIN) sulle origini di Pompei (2004), e sulla scultura romana dell'Italia Settentrionale (2006 e 2008). Nel 2013, in collaborazione con l'Istituto Universitario di Architettura di Venezia, ha organizzato il convegno internazionale "Le pietre di Venezia. Spolia in re, spolia in se". Fa parte del comitato scientifico della "Rivista di Archeologia", di "Eidola. International Journal of Ancient Art History", della collana "Fonti e testi. Raccolta di Archeologia e storia dell'arte" dell'Università di Udine; di "Venetia/Venezia.Quaderni adriatici di storia e archeologia lagunare". Dal 2008 è direttore della collana editoriale "Collezioni e Musei Archeologici del Veneto". Si è interessato tra l'altro di architettura e decorazione architettonica romana, di scultura ellenistica e romana, di glittica, di memoria dell'antico a Venezia tra tardo Medioevo e Rinascimento.

Le informazioni riportate sono state caricate sul sito dell'Università Ca' Foscari Venezia direttamente dall'utente a cui si riferisce la pagina. La correttezza e veridicità delle informazioni pubblicate sono di esclusiva responsabilità del singolo utente.