VARUZZA Rosanna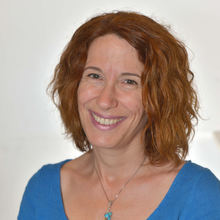 COMES: Inglese 2 practice speaking times
Pubblicato il 16/10/2019
I will be doing practice speaking sessions during recupero week.
For group D, these are your times:
Monday 21st Oct 9.00 - 11.00
Lara Simone
Alice
Giulia
Giacomo
Monday 21st Oct 11.00 - 12.00
Federico
Nicole
Deborah
Maria Grazia
Wednesday 23rd Oct 9.00 - 11.00
Alessandro
Lorenzo
Beatrice
Sara
Elisa
Asia
Benedetta
COMES Inglese 2 - 2019: Homework
Pubblicato il 13/10/2019
Student's book:
Grammar 8A p 146
Workbook unit 8A
Mini Grammar Exercise 4a p 75
Vocabulary bank p 160
Reading p 74
Vocabulary and Pronunciation p 75
Grammar exercises a, b, and f p 76
Reading p 77
Grammar book Units 9 - 10
I'll be putting up reading and video homework later this week.
Week 4
Student's book:
Grammar 7B p 145
Workbook unit 7B
Mini Grammar Exercise 3b p 69
Vocabulary bank p 159
Grammar book Units 21 - 24
Reading Find a LONG / DIFFICULT :-) article and bring it in to class to discuss with your colleagues
Video: Look at this interesting talk about how your body language affects how other people see you. https://www.ted.com/talks/amy_cuddy_your_body_language_shapes_who_you_are
Week 3
Student's book:
Grammar 7A p 144
Workbook unit 7A
Read article p 65
Mini Grammar Exercise 5b p 67
Vocabulary bank p 158
Grammar book Units 11 - 14
Reading and video
Read the following article on gender stereotypes - a sort of introduction to the topic: https://www.forbes.com/sites/shelleyzalis/2019/09/05/busting-gender-stereotypes-the-pink-versus-blue-phenomenon/#71f401082764
Read the following report https://www.strategie.gouv.fr/english-articles/report-gender-stereotypes-and-how-fight-them-new-ideas-france It's looking at gender equality in France but can be equally as interesting for Italy. Read the proposals and highlight the ones you think are interesting, so that you can talk about them in class.
This was the advert I showed you in class. There are some other interesting ones, too. https://contently.com/2015/10/09/5-ad-campaigns-that-shatter-gender-stereotypes/
Week 2 (for Week 3)
Student's book:
Grammar 6B (student's book p 143)
Workbook unit 6B
Vocabulary pg 61
Revise and Check pg 62 + 63
Grammar book Unit 4 (if you haven't already done it in Inglese 1) and Units 19 and 20 on Gerunds and Infinitives from last week
Reading: bring in an interesting - LONG - article that you have read
Video: look at the following TED talk https://www.ted.com/talks/gavin_pretor_pinney_cloudy_with_a_chance_of_joy?language=en
I gave a photocopy of a worksheet to do with this TED talk in class. Please do the exercises that you can do alone (the sheets come from a course book usually used in class with the teacher). I've put a copy in my dispensa for students who were absent.
- If you want to see how well your brain is working (with or without sleep), you can sign up for free and play some of the brain games https://www.cambridgebrainsciences.com/tests/double-trouble - but then they keep sending you messages, so be aware!
Week 1 (for Week 2)
Student's book
Grammar 6A (student's book p 142)
Workbook unit 6A
Grammar book Units 11-14 (optional)
Video TED talk on making money for music from the internet https://www.ted.com/talks/jack_conte_how_artists_can_finally_get_paid_in_the_digital_age
TED talk on how festivals have become more commercialised https://www.youtube.com/watch?v=o86wv93y5sI
Reading how artists can make money from festivals https://time.com/5651255/business-of-music-festivals/
how music festivals are tryng to limit the damage they make on the environment https://www.theguardian.com/music/2019/jun/23/green-music-festivals-eco-environment
Inglese 2 - Information on books for the start of the course
Pubblicato il 13/10/2019
The book for this course will still be English File Upper Intermediate Part B as it has been for a few years.
However, they have stopped publishing it (and therefore selling it) as there is a new version coming out in January. It might be difficult for you to find so we have put a copy into my Dispensa (and Julia Dougherty's) for students who have been unable to get hold of a copy.

segui il feed