PETRI Rolf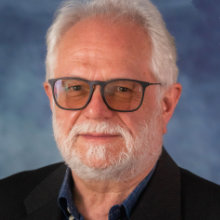 Full Professor of Contemporary History (19th and 20th centuries) at Ca' Foscari University of Venice. Born in 1957, in 1982 he gained the graduation in Political Science from Philipps-University of Marburg and in 1988 the doctoral degree in History and Civilization from the European University Institute in Florence. He held a fellowship of Deutsche Forschungsgemeinschaft, and was a researcher, then assistant professor, at Deutsche Historische Institut (Rome), and the Universities of Bielefeld and Halle-Wittenberg. From 2006 to 2009 he coordinated the Marie-Curie Training Network European Doctorate in the Social History of Europe and the Mediterranea "Building on the Past", from 2011 to 2014 he directed Ca' Foscari School of International Relations. In 2015 he was a visiting scholar at Global and European Studies Institute of Leipzig University, and the School of Historical and Contemporary Studies of Södertörn University Stockholm. From 2016 to 2018 he was a board member of the PhD program "Cultures and Societies of Contemporary Europe" of Scuola Normale Superiore di Pisa.
He is a member of the Editorial Board of Memoria e ricerca, the International Editorial Advisory Board of Historein, the Scientific Committee of the online journal Nazioni e regioni, the editing advisory boards of the series Ideas beyond Borders: Studies in Transnational Intellectual History published by Routledge and Mittelmeerstudien published by Schöningh Verlag, as well as the editing board of the series I libri di Nazioni e Regioni published by Editoriale Scientifica. He is also a member of the Research Network Spaces of Expectation based at Södertörn University Stockholm and the Advisory Board of the Institute for the Study of the Ideas of Europe based at the University of East Anglia.
Publications
History of Western Ideology

Upcoming Conference in Venice, 24-26 June 2020

Supervised research and theses that became books
Ultima modifica: 23/02/2020
Le informazioni riportate sono state caricate sul sito dell'Università Ca' Foscari Venezia direttamente dall'utente a cui si riferisce la pagina. La correttezza e veridicità delle informazioni pubblicate sono di esclusiva responsabilità del singolo utente.