Partnership programmes

As a School which promotes international education, we are constantly seeking to widen our network through the implementation of cooperative relationships which encourage scientific and cultural exchange and which have as their central aim the development of internationalisation opportunities for the entire University body of teachers, students and staff.
Visiting Partners
The School provides organisational support to numerous institutions from all over the world that are interested in bringing their students to Venice for a period of study abroad. Whether for a full academic semester, or for brief periods throughout the year, the School hosts a number of Partner Universities and provides classes, or post-graduate seminars on a range of topics.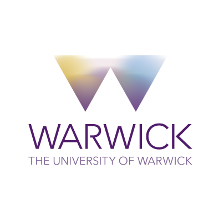 Warwick in Venice
Italian language courses for students from Warwick University (Coventry, England) in Venice to study the history and art history of Florence and Venice during the Renaissance.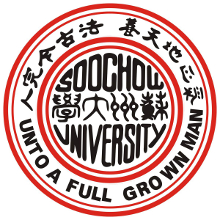 Soochow University
A 2-week summer programme in Italian culture, design and cinema for students of the School of Humanities at Soochow University (Suzhou, China), enriched with numerous visits to sites of significant historical importance in Venice, Florence and Rome.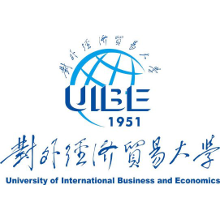 University of International Business and Economics
An intensive programme in Italian history and culture with a specific focus on industry, the economy and the influence of Italy on the rest of Europe, offered to students of UIBE (Beijing, China) over the summer.
Our joint Summer Schools
For over 10 years now, the joint international Summer Schools have been an integral part of the School's activities. Open exclusively to students from Ca' Foscari and students from the Partner institution, the joint Summer Schools offer students and Faculty alike a unique opportunity to study and teach alongside their peers from another part of the world through mixed classes and numerous cultural activities designed to provide insight into the culture and history of Venice and its lagoon, as well as an occasion for discussion and social interaction within an academic context.
Harvard University
This 8-week multidisciplinary programme is a true union between two prestigious Universities: 60 students from Harvard University (Boston, USA) are selected to join 60 Ca' Foscari students in classes that are taught by Faculty members from both Universities. Collaborative and intercultural, every summer the Ca' Foscari - Harvard Summer School allows students and teaching staff alike to teach – learn – interact – visit – adventure – grow together with their counterparts from across the Atlantic.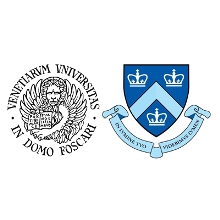 Columbia University of New York
Every summer the Ca' Foscari Columbia Summer Programme brings a group of students from Columbia University (New York, USA) to study the Italian language, its culture and its history alongside students from Ca' Foscari. Students and Faculty are involved in workshops, excursions and a variety of other activities aimed at providing insight into the unique city of Venice.
If your University is interested in launching a collaboration with the School for International Education, contact us for further information: cfsie@unive.it or summerschool.international@unive.it.
Last update: 26/05/2023