Applications for Summer@SIE 2022 are now closed.
Summer@SIE is the SIE's Summer School programme with courses for everyone, offered from late June to early August. Students can receive University credits upon successful completion of the final exam, and accommodation at a student residence or similar structure in Venice's city centre may be requested. Our joint summer schools are open exclusively to students regularly enrolled at Ca' Foscari or at the partner universities. Information on how to apply can be found on each webpage.
Living in Venice
Built on a cluster of small islands in the middle of a lagoon, Venice is one of the world's most unique cities. Whether by water or by wandering, moving around the city is a pleasure, with something to look at around every single corner.
Visit its world-renown museums and art galleries, admire its majestic churches and historical monuments, take a boat to Lido beach or to one of the many islands, celebrate the city's traditional festivals... immerse yourself in history, in culture and in beauty every day of your studies.
Where we are
Our campus (San Sebastiano) is in the historical centre of Venice, close to Ca' Foscari's main campus, to local transport (vaporetti), and 15 minutes walk away from the main bus and train stations.
During the summer you can relax in the garden at San Sebastiano, or take a walk down Zattere and look out across to the islands of Giudecca and San Giorgio.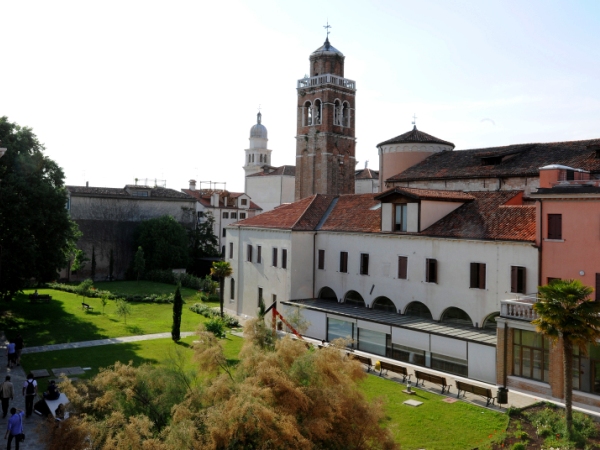 Arrival
Summer School students coming from abroad receive comprehensive pre-departure arrival information and assistance with the visa process, as well as access to University libraries (open late), cafeterias, wifi, the buddy programme, and more.
Ca' Foscari - Harvard Summer School
The CFHSS is a unique, unprecedented joint partnership between two universities passionate about providing students with an international education of excellence.
The programme is interdisciplinary and multi-disciplinary, each year offering courses taught by professors from both Ca' Foscari and Harvard to 100 students rigorously selected from both institutions.
Due to ongoing concerns about the pandemic situation, the 2022 edition will unfortunately not be held.
We are currently planning on holding our 2022 edition of Summer@SIE on Campus here in Venice.
Application are now open. Check out our webpages to apply!
Contacts