2023 applications are now open!
Summer@SIE is the SIE's Summer School programme with courses for everyone, offered from late June to early August. Students can receive University credits upon successful completion of the final exam, and accommodation at a student residence or similar structure in Venice's city centre may be requested.
2023 programme
In 2023 we will be offering Summer courses in Global Studies, Contemporary Art & Curatorship, along with Classical Chinese and Japanese, and a specialised Summer School in collaboration with Study in Venice.
Ca' Foscari students can also apply for our long-running joint Summer School with Harvard University, the Ca' Foscari - Harvard Summer School, which reaches its 15th edition.
Applications
Applications for all summer schools are now open!
Check the Call for Applications below to see all details on how to apply.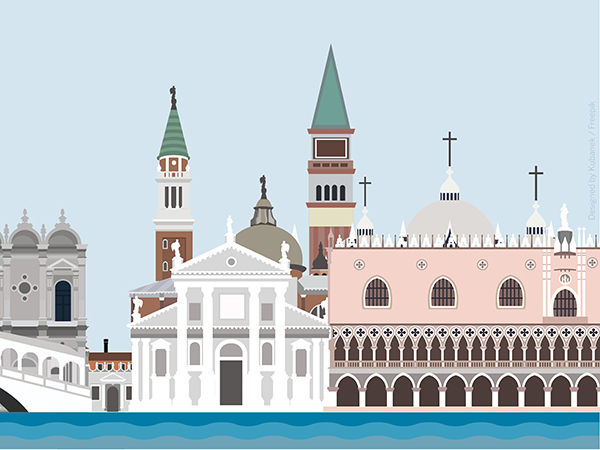 Living in Venice
Built on a cluster of small islands in the middle of a lagoon, Venice is one of the world's most unique cities. Whether by water or by wandering, moving around the city is a pleasure, with something to look at around every single corner.
Visit its world-renown museums and art galleries, admire its majestic churches and historical monuments, take a boat to Lido beach or to one of the many islands, celebrate the city's traditional festivals...immerse yourself in history, in culture and in beauty every day of your studies.
Orientation and the university
Summer School students coming from abroad receive comprehensive pre-departure arrival information and assistance with the visa process, as well as access to University libraries (open late), cafeterias, wifi, and more.
Transport
For students who live in the mainland, you will first have to get to Piazzale Roma by bus (it is the final bus stop) or to the Train Station (Ferrovia) called "Venezia Santa Lucia" by train, and then walk to the University's buildings.
If you plan to get here straight from the airport, you can take the ACTV bus no. 5 or the ATVO bus. The cost is almost the same. You can also choose to take a taxi to Piazzale Roma, or the Alilaguna water shuttle.
Budget
Your weekly grocery shop will be around 40-50 euros, but if you wish to eat out, that will cost around 10 to 30 euros per meal.
In terms of transport, getting around Venice is always best if you go on foot, but you can also take the vaporetto (public transport by boat).
Alternatively, you can register for the transport pass "Venezia Unica card" for all public transport (bus, tram, vaporetto), with special discounts applying to students of Ca' Foscari University under the age of 26.
Accommodation
Accommodation can be expensive in Venice, so we strongly advise you to come prepared with a budget that allows you to cover your rent for the entire programme.
Students can request an accommodation at one of the two university residences at a favorable price. More details on the pricing and rooms details will follow soon.
Where we are
Our campus (Palazzina Briati) is in the historical centre of Venice, close to Ca' Foscari's main campus, to local transport (vaporetti), and 15 minutes walk away from the main bus and train stations.
During the summer you can relax in the garden at Palazzina Briati, or take a walk down Zattere and look out across to the islands of Giudecca and San Giorgio.