Inclusion
Since September 2018, the Ca' Foscari University of Venice has set up a permanent working group on accessibility, equity and inclusion, chaired by the Rector's Delegate to Initiatives to aid assistance, integration and wellbeing of persons with disabilities, prof. Giulia Bencini. The group brings together the staff of the main administrative offices that are involved in inclusion and accessibility issues, with the collaboration of all the university members - professors, staff and students.
The University issued a declaration on Ca' Foscari's commitment to promote actions and behaviours aimed at accessibility, equity and inclusion. Below the official declaration.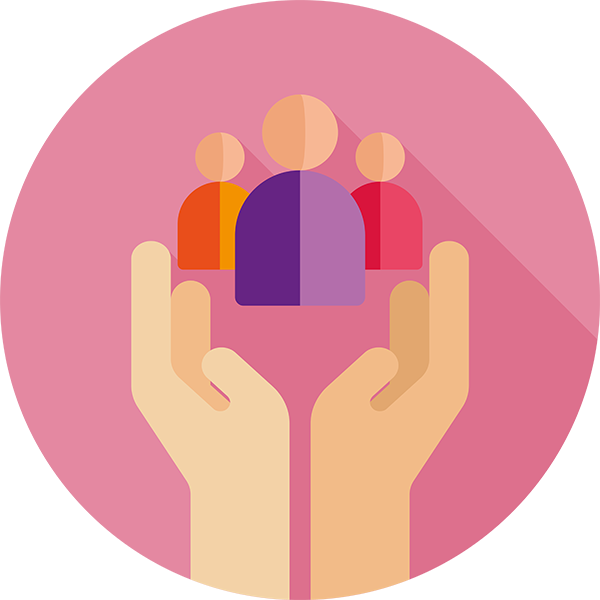 Accessibility, equity and inclusion at Ca Foscari
Ca 'Foscari University of Venice is aware of its role in society as an academic institution and is committed to contributing to the achievement of the goals of the UN 2030 Agenda for Sustainable Development. This is in line with the Manifesto "From - Universities for Sustainability - to - Sustainability in Universities" signed by the members of the Conference of Italian University Rectors (CRUI) on 30 May 2019.
Ca Foscari follows and promotes universal ethical principles established by the university Code of Ethics and Code of Conduct.
Ca Foscari embraces and promotes the fundamental values of inclusion, respect for all forms of human diversity: physical, psychological, social, linguistic and cultural.
Ca Foscari welcomes and values each person in their uniqueness, and views diversity, as an enrichment and an opportunity for personal growth, dialogue, and respect for points of view different from our own. The University also recognizes that the pursuit of knowledge, higher education and participation in research promote full human development, entry into the workforce and the achievement of freedoms, understood as opportunities to realize personal aspirations.
Ca 'Foscari is aware that ensuring inclusive and quality education for all (SDG 4) is a fundamental tool to:
reduce inequalities and social and territorial divides (SDG10);
achieve gender equality (SDG 5);
promote tolerance among people for the construction of inclusive communities (SDG 11) and peaceful societies (SDG16).
The University adopts the indications of the UN Convention on the Rights of Persons with Disabilities (2006) and is inspired by the principles of Universal Design and the ICF (International Classification of Functioning, Disability and Health), which recognises the role of environmental factors in the creation of vulnerabilities and disability. The University promotes actions on its environments and services to enhance accessibility and ensure equal participation in university life.
The University recognizes that promoting accessibility, equity and inclusion is a dynamic, synergistic and multidisciplinary process, which often results in innovative solutions of high cultural, technological and social value, with the effect of improving universal wellbeing.
Last update: 12/10/2021