OLIVIERI Luca Maria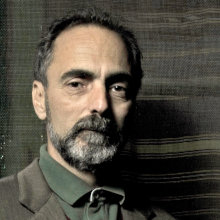 Director of the Italian Archaeological Mission in Pakistan (IAM) (ISMEO, previously IsIAO) since 2013 (since 2008 as co-Director). Director of the ACT-Field School Project in Swat from 2011 to 2016, which amongst other achievements in the field of training, archaeology and restoration, managed to rebuild the Swat Museum, as well as to restore the colossal Jahanabad Buddha, both damaged during the Taleban insurgency.
As archaeologist he has been working in Swat (Pakistan) since 1987, where he has been mainly focusing on the still on-going excavation project at the urban site of Bir-kotghwandai (Barikot), the ancient Bazira of Alexander the Great, on rock-art field-research, on the Archaeological Map of the Swat Valley project, and on archival studies on the early development of archaeological research in Gandhara. Besides that, he is currently busy in other research projects including (a) the Huna and Shahi phases (500-1000 CE) in Gandhara and Afghanistan (with the University of Vienna), (b) technique and production of early Gandharan art (c. 50-100 CE), (c) bio-molecular archaeology of prehistoric/historic Swat in the first millennium BCE (with Max Planck Institute, Jena), (d) ancient genomics of Swat valley and Gandhara (with Harvard Medical School). In the context of the latter, he participated as co-author to a larger study on the genomics of South and Central Asia published in Science 365, 999 (2019) (Narasimhan et al. 2019; DOI: 10.1126/science.aat7487).
He was trained as field archaeologist (Classical Archaeology) at the school of the "Sapienza" University of Rome. Later he obtained his PhD at the Freie Universität, Berlin (Languages and Cultures of South Asia). So far he has conducted 34 excavation campaigns in Swat (and Afghanistan), 21 survey/reconnaissance campaigns in Swat, Kerala and Tamil Nadu, Pondicherry, Afghanistan, 12 restoration campaigns in various archaeological sites and monuments of Swat, and 13 archaeological trainings in Pakistan (and Afghanistan).
In recognition of his contribution in the field of archaeology and cultural heritage and 30 years of archaeological service in Pakistan, he was awarded in 2016 of the title of Sitara-i-Imtiaz ("Star of Excellence") by the president of the Islamic Republic of Pakistan. In 2013 and 2017 he was awarded of the title of Ufficiale OSI ("Order of the Star of Italy"), and Grande Ufficiale OSI by the President of the Italian Republic.
From 1992 to date, he has published more than 140 research paper and scientific monographic studies mostly on South and Central Asian archaeology, history of art, and cultural management (including 7 monographic studies, and a field archaeology handbook for university students).
He is the editor of the series ACT Field School Reports and Memoirs (from 2013, 10 volumes published to date); co-editor of the Journal of Asian Civilizations (2017 -). He is member of the scientific/editorial boards of the following Pakistani research journals: Frontier Archaeology, Ancient Pakistan, Pakistan Archaeology, Pakistan Heritage, FWU Journal of Social Sciences. In 2012 he became a member of the scientific board of the Commissio Sinica. In 2011 he was recognised PhD tutor by the High Education Commission, Pakistan. He is collaborating as key consultant and trainer (archaeology) to the UNESCO (Afghanistan) projects in collaboration with the Afghan Institute of Archaeology (from 2018). He is member of the UNESCO Roster for Culture in Emergencies (Middle East, South and Central Asia) (from 2019).
Ultima modifica: 31/03/2020
Le informazioni riportate sono state caricate sul sito dell'Università Ca' Foscari Venezia direttamente dall'utente a cui si riferisce la pagina. La correttezza e veridicità delle informazioni pubblicate sono di esclusiva responsabilità del singolo utente.