Summer language programmes
The SIE Summer School in Italian language and culture is aimed at creating a true Venetian experience, by offering courses in Italian language that can be combined with modules on Italian culture such as art history, design, contemporary Venice, Italian literature and culture, as well as activities that put students in direct contact with life in Venice.
Language classes are held from Monday to Friday and are taught by qualified native language experts in classrooms with full multimedia access and air conditioning. Culture modules are generally taught in English for students taking A1 or A2 Italian, and in Italian for level B1 and higher.
The Summer School will be activated only if a minimum number of enrollments is reached. For more information, please contact cfsie@unive.it
Summer School features
50 or 70 hours of Italian language studies
15 optional hours of cultural seminars and activities
the possiblity to sign up to group activities (for getting to know the city of Venice, and each other!)
shared accommodation (in double or triple rooms) can be provided at a student residence on request
final exam
certificate of participation with overall grade
Programmes will be activated for each level based on a minimum number of participants.
Please note that attendance is obligatory for a final certificate to be issued.
Cultural modules
Our Summer School aims to provide participants with a comprehensive Italian language course combined with a particular cultural focus in order to improve general language skills while gaining insight into aspects of Italian and Venetian culture.
Module A "History of Italian art and architecture"
In the course of the lessons and through possible visits to the city's main sites of interest, this cultural module will focus on a historical and stylistic analysis of Venice's most meaningful works of art and architecture in order to gain a better understanding of what has come to constitute the myth of this enchanted city.
Language: Italian
Module B "Italian literature through the ages"
This course will provide students with an introductory overview of Italian literature during its different political realities, with particular attention to the history of Venice. Students will read excerpts of some major literary works, in Italian wherever possible, and will have the opportunity to visit relevant sites in Venice including historical libraries such as the Fondazione Cini, the Biblioteca Correr, the Querini Stampalia or the Marciana library.
Language: Italian
Module C "The Origins of Venice"
This course will trace the early origins of Venice from Altinum, the ancient Veneto coastal town with origins tracing back to Roman times. Following its devastation by barbarians in the high middle ages, the town was gradually abandoned by its inhabitants, who sought refuge on small islands in the Venetian lagoon. Students will have the chance to visit Torcello, the first island to be inhabited, and where two important and peculiar Medieval churches constructed out of beautiful marble stone from the ancient Mediterranean cities still stand today.
Language: English
Module D "Venetian Culture: art, theatre and literature in the lagoon city"
This module will provide an overview of the major cultural movements in Venice from the times of the Venetian Republic up until today. Students will visit important historically relevant places in Venice such as the Fenice Opera House, the Querini Stampalia Foundation or the Goldoni Theatre, among others, and learn of their cultural prominence within the long and fascinating history of the city of Venice. The aim of the course is to bring students closer to Italian culture by helping them to read into a city which is rich with stories through its visual, literal and musical culture.
Language: English
---
Accommodation
Shared accommodation in Venice's city centre at a student residence (shared double or triple room) can be reserved through the SIE. Students will be required to contact the accommodation provider for confirmation and payment following program confirmation.
---
Italian language courses for partner Universities
Upon request, the School can organise Italian language programmes for partner Universities which aim to create a true experience of life in Venice. The programmes can be combined with courses on Venetian and Italian culture, and can include numerous activities such as guided visits of the city and its museums, excursions in the lagoon and its surroundings, cultural events organised by Ca' Foscari (theatre, music, cinema, writers conferences....), and cultural workshops, among many others.
Contact us to find out how!
The School organises a variety of activities which aim to give participants the opportunity to "live" Venice, to learn about its rich culture, past and present, and to get to know each other at the same time.
Sign up to these activities through the application form; once applications close we will let you know whether the activity will take place (they will be activated based on a minimum number of participants).
Students can choose from the following activities: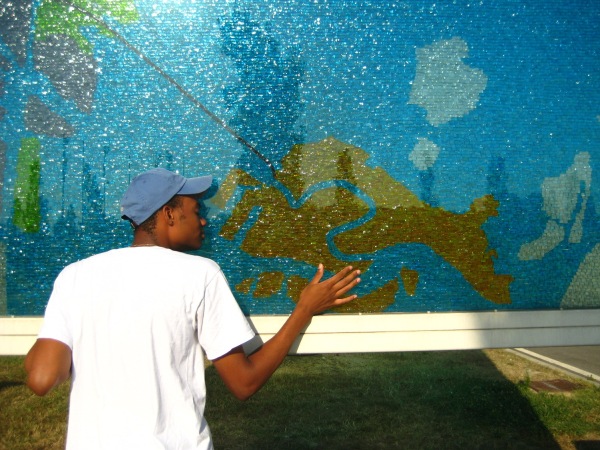 International Art Exhibition: Biennale di Venezia - a 3 day pass with a guided visit of the main exhibition space (€40)
City walking tour - an insider's guide to the history of the city centre (€30)
Dragonboating through the canals - experience Venice from the water (€40)
Guided visit to Murano and Burano islands (€30)
Museum pass + a guided visit (€57)
The museum pass can be used for one entry to the following:


St Mark's Square Museums: Doge's Palace, Monumental Rooms of the Biblioteca Nazionale Marciana, Archaeological Museum, Correr Museum and current exhibition
Venice Civic Museums:Museum of Natural History, Ca' Rezzonico, Carlo Goldoni's House, Museum of Palazzo Mocenigo, Glass Museum of Murano, Ca' Pesaro, and Lace Museum of Burano
Last update: 15/01/2020