Contemporary art and curatorship: from documenta to the Biennale

In the first venture of its kind, the Summer School in Contemporary Art and Curatorship offers students the chance to gain insight into the management principles of two of the world's most important and influential contemporary art exhibitions the Kassel documenta and La Biennale di Venezia by bringing together the expertise of scholars, artists and curators based in the hosting cities Kassel (Germany), and Venice (Italy).
Programme
The Summer School will offer two distinct but interconnected 2-week modules that together will investigate the history, management principles and strategies of the two art institutions documenta and La Biennale di Venezia. Students have the chance to fully immerse themselves in contemporary art and curatorship for 4 weeks, through lectures and visits of exhibition spaces in Kassel, Berlin and Venice.
Students can choose to enrol in both modules, or in each module separately, and will be provided with a certificate at the end of each in order to request credit recognition at their home university.
Dates and schedule 2020
Module 1: "Inside Arts" (Kassel)
International Summer University Kassel (Uni Kassel, Germany), June 20 - July 2, 2020
(Optional Berlin Trip: July 2-5)
Module 2: "Curatorship of Contemporary Art" (Venice)
Ca' Foscari School for International Education (Ca' Foscari University Venice, Italy), July 6 - 17, 2020
Application information will be available shortly.
---
Course contents
Module 1: Inside Arts
Location: Uni Kassel, Germany
Hours: 20
Applications: TBC
The documenta in Kassel is one of the most important and well known modern arts exhibitions in the world. Since its beginning in 1953, it has grown continuously and can be experienced not only in museums and art halls but also in many places throughout the city, attracting hundreds of thousands of visitors. The University of Kassel offers the chance to get involved with the theory and practice of documenta and to learn about its history to any students and graduates interested especially in Fine Arts and Cultural Sciences but also those interested in Economics, Marketing and Management.
Inside Arts - 40 hours
"Inside Arts" provides insight in how to curate an exhibition of this dimension – from pre-planning to the management of the documenta, including international marketing. Students will visit the documenta Archive, galleries and museums exhibiting documenta art.
Classes meet daily in the mornings or afternoons. Even though previous knowledge in the selected field of topic can be useful for the completion of the course, the admission is not restricted to students of a similar subject. The university program is combined with several leisure time activities, such as workshops and excursions. Kassel's location in central Germany makes other destinations in Germany and Europe easily reachable within a few hours.
More information is available on the ISU Kassel website.
---
Module 2: Curatorship of Contemporary Art
Location: Venice, Italy
Hours: 40
Credits: 6 cfu
Applications: TBC
The module will alternate between in-class lectures, focus seminars and site visits of relevant exhibitions, art projects, independent galleries, archives and atelier such as Vedova, GAD, Michela Rizzo, Plessi, Bevilacqua Massa, with a special focus on the Venice Biennale. Students will also have the possibility of participating in evening performance events at the Fondazione Leperque with curators and artists.
Two tracks will be offered in 2020: one for undergraduate students who have little to no background in the art management, and another for graduate students and experts in their field.
At the end of the programme, students will prepare a final presentation and will engage in a Q&A.
The Biennale and biennal studies
The focus will be on the history of the Venice Biennale and on its interdisciplinary program from its foundation in 1895 up to the 2019 art exhibition. Particular attention will be given to the local context of the initiatives, and to the international significance of the Biennale included the worldwide emergence of the Biennials as a global contemporary phenomenon.
Curatorship of Islamic and Indian art
The module will be divided in two main parts: the first focusing on the artistic scene of the MENA (Middle East and North Africa) region, including Iran and Turkey, and the second on the South Asian artistic productions (mainly focusing on India and Pakistan).
International strategies and curatorship in Contemporary Art
Starting from the experience of the Biennale, the most important curatorial practices (or projects) of the 21st century in the international context will be discussed by comparing the various exhibition experiences and the results achieved through a series of case studies.
Reenacting Art History: Artworks and Exhibitions Staged Again
This module focuses on reenactment as a crucial practice in both the production and interpretation of art. Therefore, instead of considering it a postmodern strategy of historical reification or revival, reenactment is proposed as an act of perpetual translation, as a hermeneutic process to rethink art history, and especially the 19-20th tradition, as a way to move towards an "altermodernity".
Focus group topics
Contexts of Display and their Transformations in the XX Century
The class offers an interpretative overview of dominant display strategies that persisted in museums, salons and other exhibition venues throughout the last century and raises the question how that might have influenced the nature of art object and its content and vice versa.
International Art Exhibitions Before 1895
The discussion will aim to recall the large-scale art shows that can be considered historical precursors for International Art Exhibition in Venice. The class will propose to analyse these international art shows that existed in the 1890s in order to make students reflect on which ones shaped Biennale at its dawn.
Street Art Meets Public Opinion: Dilemmas and Ambiguities
In this session, the students will discuss different and contradictory aspects of the relationship between street art and society. The debate will start with examining Banksy's stencil in Venice and his career, by then embracing more general themes concerning the relationship between street art and art market, social networks, gentrification, urban decorum, preservation, and curatorship.
Towards an understanding of New Media Art
As it is commonly known, the use of new technologies in the art sphere has challenged the museum exhibiting paradigms. Institutions have faced the ephemerality, replicability, and interactiveness of digital art practices. What is New Media Art? Is there a better venue to exhibit programmed-based art? To reflect on these questions, students will be asked to compare the first and most important exhibitions of digital art and will discuss the role of festivals in exhibiting New Media Art.
Provenance in Art History
Authenticity, throughout the history of art, has been the subject of special attention. Usually, art objects are accompanied by documentation known as provenance which confirms the authenticity of an art object and as we know authentication or provenance is one of the biggest problems in the art world. During our focus group, we will study and discuss the main provenance problems, resources, and special cases to figure out what is the best way and approach to work with this complex and important issue.
New Tech in Art (AI and Blockchain)
Blockchain technology appeared as a financial and technological tool, but quickly found its application in the art world and transform it forever, making art objects more accessible, changing methods and approaches to their creation and perception. During our focus group, we will discuss the most outstanding and notable projects that combined new technologies and art.
Focus Group Topics
---
Accommodation in Venice
Accommodation is available at the Santa Marta residence in Venice's city centre on request at the following prices:
€25 shared accommodation in a double room (private bathroom + kitchenette)
€35 accommodation in a single room (private bathroom + kitchenette) - subject to availability
Breakfast is not included but can be requested for €3.50 per day by contacting the Residence directly.
More information on how to reserve rooms will be available once applications open.
---
Venice Faculty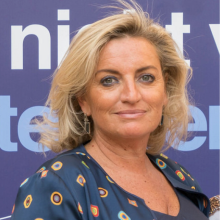 Programme Director
Silvia Burini is Director of the Centre for the Studies of Russian Arts (CSAR) at Ca' Foscari University in Venice, where she is also professor of History of Russian Art and Comparative History of Contemporary Art.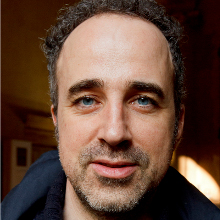 Lecturer, Curatorship of Contemporary Visual Art and Performance
Matteo Bertelé is a lecturer at Ca' Foscari University. His research interests include art history, Russian, Soviet and socialist visual culture, exhibition studies and cultural aspects of the Cold War.
Lecturer, Curatorship of Contemporary Visual Art and Performance
Sara Mondini is adjunct professor of Indian Modern and Contemporary Art and South Asian Visual Culture at the Ca' Foscari University of Venice and adjunct professor of Art and Civilization of the Islamic World and East Asian Art and Civilization at the New York Fashion Institute of Technology at Milan Politecnico.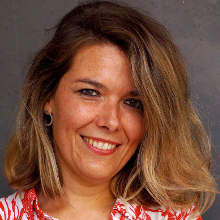 Lecturer, Contemporary Art Historian and Senior Researcher at Ca' Foscari University of Venice
Cristina Baldacci is a Contemporary Art Historian and Senior Researcher at Ca' Foscari University of Venice, where she teaches Photography. Her research interests focus on the archive as metaphor and art form; appropriation, montage, and "re-" practices; image theory and visual culture; sculpture and installation art. She is also affiliated to ICI Berlin, where she was a 2016-18 Fellow; a convenor of the "Re-" Interdisciplinary Network at CRASSH, University of Cambridge; and a member of the research group Global Art Archive, Universitat de Barcelona.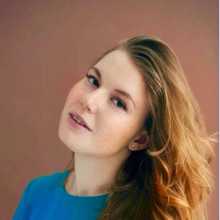 Alexandra Luzan
Alexandra Luzan is a Ph.D. candidate in Art History at Ca' Foscari University of Venice. She received her Master's degree from Moscow State University, before she was studying at the Sorbonne Paris IV and La Sapienza (Rome). Her research interests focus on the next topics: provenance research, origins, and itineraries of art objects, the social life of art, art and science collaboration, using of new technologies in museums. Currently, Alexandra also forms part of the Scientific Secretariat at the Centre for Studies in Russian Art (Venice).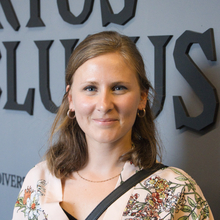 Maria Redaelli
Maria Redaelli is a Ph.D. candidate in History of Arts at Ca' Foscari University of Venice. Her research project is focused on the development of New Media Art in Russia. She holds a Bachelor's (2014) and Master's (2017) degree in Foreign Languages and Literatures from Ca' Foscari University of Venice. She has studied at Tula State Lev Tolstoy Pedagogical University (2013) and at Russian State University for The Humanities (2015). She is currently part of the Scientific Secretariat at CSAR – Centre for Studies in Russian Art (Venice) and a member of CART – Contemporary Arts Research Team.
Alexandra Timonina
Alexandra Timonina is a doctoral student in Art history at Ca' Foscari University of Venice where she also is part of the Scientific Secretariat at the Centre for Studies in Russian Art. She previously worked in public programmes at La Biennale di Venezia. She received her master degree from Ca' Foscari University and completed her graduate internship at the Peggy Guggenheim Collection. She earned her BA in Cultural Studies from National Research University Higher School of Economics in Moscow. Her interests include exhibition histories and the early twentieth-century Russian and European art.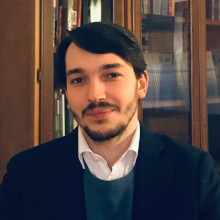 Giovanni Argan
Giovanni Argan is an art historian and curator. He studied art history at the Sapienza University of Rome. From 2019 he is working on PhD project dedicated to the Soviet art at Ca' Foscari University. He is also a member of the Scientific Secretariat at the Centre for Studies in Russian Art. He curated several projects and exhibitions of Soviet art and street art. Lately, he founded in Rome the art lab "Studio900" together with the street artists Leonardo Crudi ed Elia Novecento.
Last update: 24/02/2020