Double Degree with Russian State University for the Humanities Slavic Studies / Philology in the Slavonic World and Italy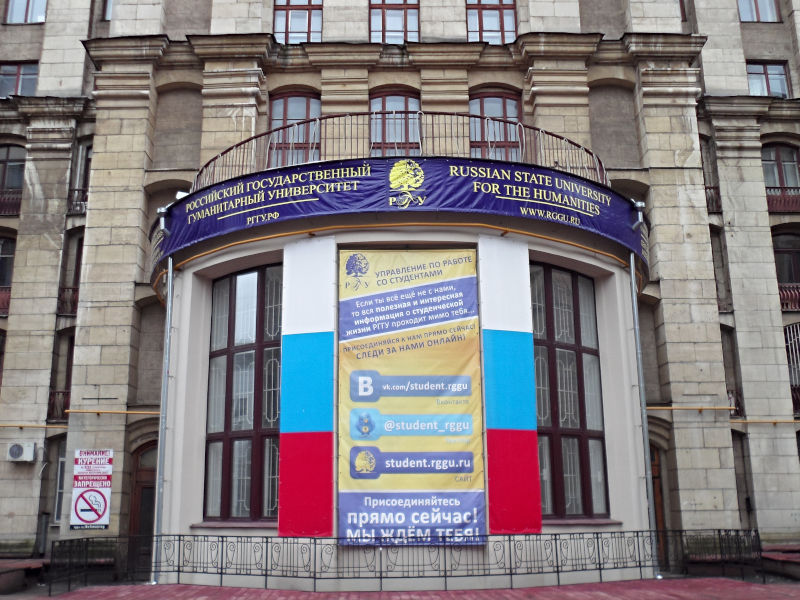 Partner University website
The Double Degree programme in Slavic Studies / Philology in the Slavonic World and Italy, jointly realized by Ca' Foscari University of Venice - Department of Linguistics and Comparative Cultural Studies (DSLCC) and the Russian State University for the Humanities (Moscow), offers the opportunity to take part in an international study path and to spend a semester at the partner University.
At the end of the study path, upon completion of all the exams and the thesis defense, students will receive a double degree:
Laurea Magistrale in Lingue e letterature europee, americane e postcoloniali – percorso slavistica - balcanistica from Ca' Foscari University of Venice;
Master in Philology in the Slavonic World and Italy from the Russian State University for the Humanities.
---
Admission requirements
The programme is reserved for students in possession of the admission requirements for the master's degree in European, American and Postcolonial Languages and Literatures of Ca' Foscari University.
Students shall demonstrate a good level of Russian language proficiency (B2).
How to apply
To be able to participate in the selection process, it is necessary to apply following the procedures and deadlines reported in the call for applications, published annually.
Double/joint degree selection results will be published on this webpage according to the specific timeline mentioned in the Annex A.
Calls and forms
---
Study period abroad
Students will be contacted by the staff of the Counseling and Welcome Unit for information about the procedures to carry out before, during and after the mobility period, taking place in the first semester of the second academic year.
Information about scholarship possibilities can be found in the annual call for applications.
All students will be required to submit a Learning Agreement, listing all the academic activities they are planning to take abroad, which will be recognized in their study plan after the completion of the mobility.
---
Graduation
Students shall write their final thesis with Professors from both Universities as supervisors.
In order to present the request to graduate, students must follow the standard procedure for all Ca' Foscari students.
Both diplomas will be legally recognized in the countries of issuance.
Last update: 15/07/2020