International Open Days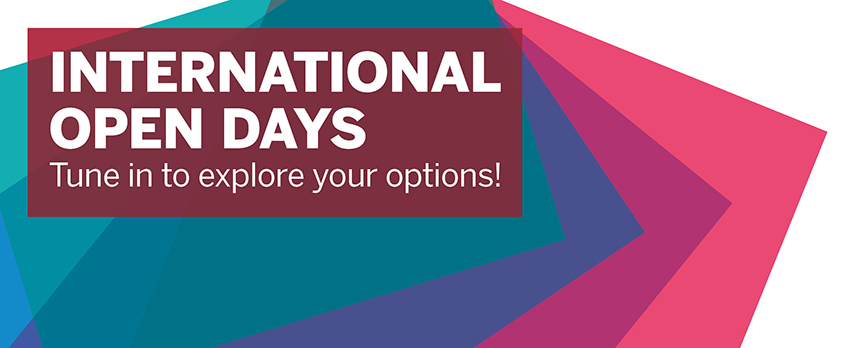 Given how many universities and study programmes there are to choose from, deciding where to get your university education can be challenging, especially if you are an international student considering the idea of studying abroad.
As a result, the Outreach and Recruitment Unit of the International Office organises a series of online International Open Days in English each winter to help you determine if Ca' Foscari and one of its English-taught bachelor's degrees, master's degrees or Foundation Year programme could be the right fit for you.
Who are they for?
The International Open Days are designed for international students interested in enrolling in a bachelor's or master's degree taught in English.
If you are interested in an Italian-taught programme, you can participate in the Italian-language Open Days [ITA], which present all programmes regardless of the language in which they are taught.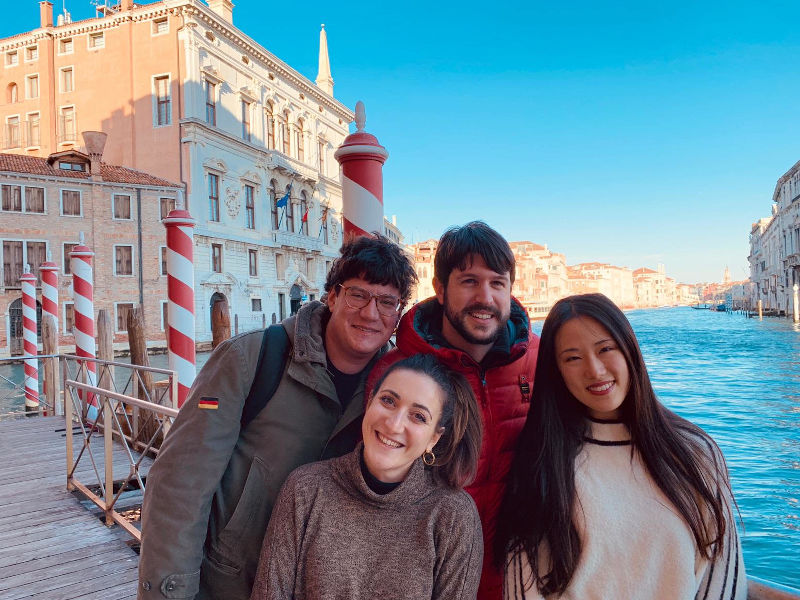 How do they work?
The International Open Days showcase Ca' Foscari's English-taught programmes through a series of live webinars given by professors and current students.
Apart from the presentations of our study programmes, there are also others dedicated to student services – such as financial aid and housing – as well as enrichment opportunities – for example, double degree and exchange programmes and language courses.
We will even talk about how you go about applying for a programme that interests you on our online application platform, apply.unive.it.
The presentation schedule for 2023 will be posted in the fall of 2022 together with the links needed to register to attend.
Why tune in?
Given how difficult and expensive travel is as a consequence of the pandemic, the International Open Days offer a great opportunity to explore Ca' Foscari and its study offer without having to make the trip to Venice.
In order to provide a window onto the intellectual experience of studying here, this event allows you to hear from the people whose knowledge, perspectives and opinions matter to you the most when choosing a degree programme: professors and students. Their presentations will provide an overview of what each programme involves, how it is structured, and what it is like to be in the classroom.
In addition, the International Open Days help to familiarise you with the resources that would be available to you as a student and explain the various ways in which you would be able to enhance your study experience by talking about things like exchange programmes, elective courses, summer schools and our honours college.
While participating in the International Open Days there will even be the opportunity to ask questions during dedicated Q&A moments.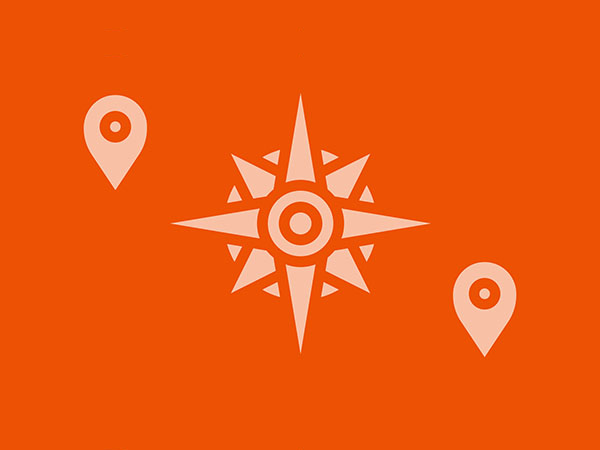 Webinar schedule
To give you an idea of how the event is organised and what it presents, the schedule of the series of webinars that took place in February 2022 has been maintained here below and includes links to the recordings of the presentations that were given as part of the live webinars. Please keep in mind that the recordings present Ca' Foscari's study offer for the 2022/23 academic year, some aspects of which may change in subsequent years.
If you are interested in applying for admission to begin your studies at Ca' Foscari in the fall of 2023, you will want to tune in to the next edition of the International Open Days, which will be held in February 2023. The event schedule will be posted here in the autumn once it has been defined.
English-taught bachelor's degrees

---
English-taught master's degrees

15/02/2022 – Focus on Economics and Management

16/02/2022 – Focus on Science and Technology

17/02/2022 – Focus on Interdisciplinarity in the Humanities

18/02/2022 – Focus on Languages and Cultures
---
Student services, opportunities and how to apply

---
Foundation Year

Last update: 12/08/2022