Ca' Foscari Shop

The official merchandising of the Ca' Foscari University is available for purchase at the Ca' Foscari Shop, the shop is located in the Ca' Foscari headquarters in Venice, and on the e-commerce. Come and visit us or browse our website to choose from a wide selection of customized clothing, accessories and stationery products.
For your eco-sustainable purchases, choose our notebooks in recycled paper, not chemically bleached or sourced from sustainable sources, eco cotton tote bags, sustainable cotton shirts and pens in Kraft paper or corn straw.
Partnership with Moleskine.
E-commerce, shop and contacts
E-commerce
Shop
Ca' Foscari (courtyard of Palazzo Foscari), Dorsoduro 3246, Venice
Opening hours: Monday to Friday, 10.00 am - 4.30 pm
Contacts
merchandising@unive.it
tel. +39 335 548 0976 / +39 366 936 8410

Products
Clothing and accessories
Ca' Foscari-branded sweatshirts, t-shirts, sweatpants, windbreaker, hats, caps, ties, backpacks, lunch boxes, USB flash drives and power banks
Stationery
Bic pens, eco-friendly pens, pencils, notebooks, Ca' Foscari brand highlighters Ca' Foscari and Moleskine notebooks with soft or hard cover
Souvenir items
24Bottles Limited Edition Lucio Schiavon
If you are a Cafoscarino and have not yet collected your bottle, come and visit us in the Shop and you can have it for free. If, on the other hand, you want to buy it, show us your Carta Conto and you can have it for 14.90 euros. For all the others, the cost is 19.90 euros.
Photo gallery
Shopping online
On our e-commerce you will find the entire selection of Ca' Foscari branded products and our co-brands. You can order safely from all over the world: the shipping service is entrusted to DHL.
Payment methods
Payment in the shop can only be made via Pos: the shop is enabled for payment via the Visa, V-Pay, Mastercard, Maestro and Pago Bancomat circuits, as well as digital payments with Apple Pay, GPay, Samsung Pay and Nexi Pay.
Payments made on the e-commerce site are guaranteed by the PagoPa system.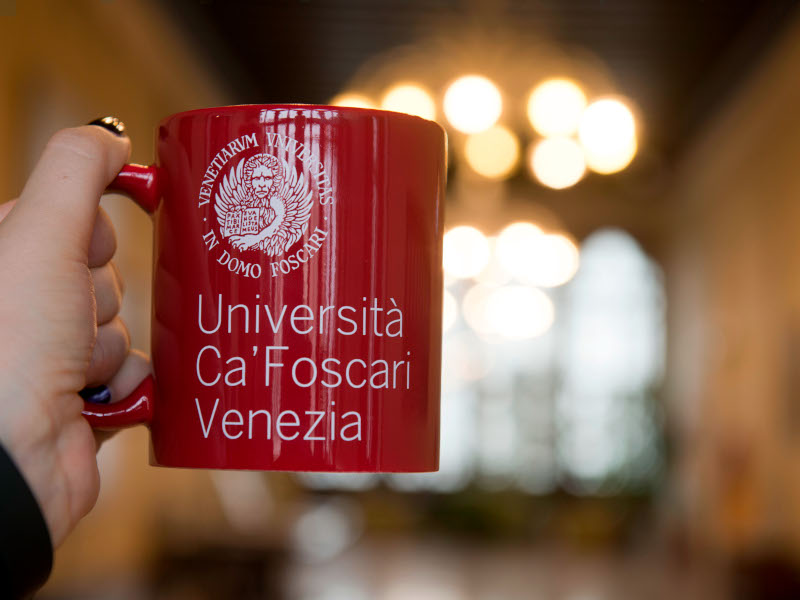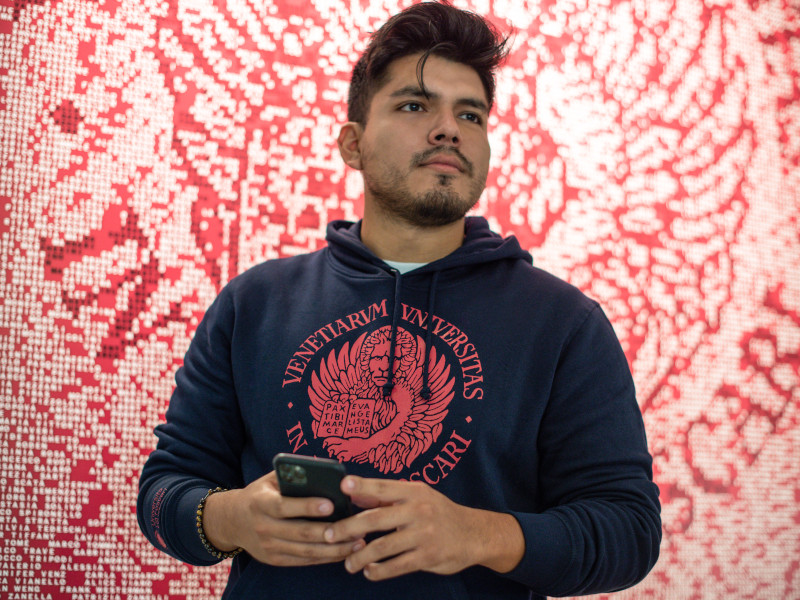 Last update: 22/11/2023