Pubblicazioni scientifiche

Catalogo pubblicazioni
Il catalogo delle pubblicazioni del Dipartimento attinge le informazioni da ARCA, l'archivio istituzionale ad accesso aperto della ricerca di Ca' Foscari con lo scopo di raccogliere, diffondere e conservare la produzione scientifica dell'università.
ARCA è un archivio Open Access: è consultabile liberamente, indicizzato dai motori di ricerca e interrogabile anche dal portale cerCa. In questo modo vengono valorizzate la produzione scientifica dell'Ateneo e la visibilità delle ricerche.
---
Attività editoriali di Dipartimento
I Working papers (EN) e le Note di ricerca (IT) sono le due collane con cui il Dipartimento di Management presenta, in forma preliminare, le ricerche in corso. Queste collane hanno lo scopo di far circolare risultati e nuove idee di ricerca prima della pubblicazione definitiva, al fine di contribuire tempestivamente al dibattito accademico nazionale ed internazionale.
---
Vetrina bibliografica del Dipartimento
Il Dipartimento di Management svolge una intensa attività di ricerca pura e applicata. In evidenza gli articoli, monografie e working paper di più recente pubblicazione.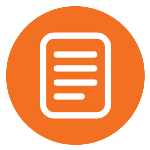 Monografia
Moretti A., (2017), The Network Organization. A Governance perspective on structure, dynamics, and performance, Basingstoke, Palgrave Macmillan. ISBN 978-3-319-52092-6; 978-3-319-52093-3.
This book explores the basic traits of inter-organizational networks, examining the interplay between structure, dynamics, and performance. It assumes a novel theoretical angle interpreting networks as multiple systems and advances the theory in the realm of network effectiveness.