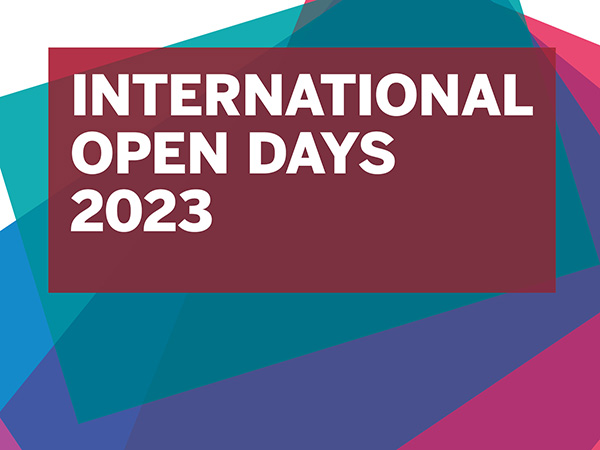 Join us during our online International Open Days from 27 February to 10 March 2023 and explore our Foundation Year, 5 bachelor's degree programmes, and 16 master's degree programmes, entirely in English. Keep reading for more information.
In order to better understand the impact that EUTOPIA can have on our community of students and researchers, we have interviewed the people who represented our university during some of the events that were organised during the EUTOPIA Week in Ljubljana.
"Stop Covid-19 testing — we are hungry!," "Step down, Xi Jinping! Step down, Communist Party!," "Stop restrictions, we want freedom." These are some of the slogans chanted by the Chinese people who have taken to the streets in at least seventeen cities to protest against the rigid "zero Covid" policies adopted by the Chinese government.
Prestigious ERC grants have been awarded to the University of Warwick (three grants), Ca' Foscari University of Venice (two grants), and Vrije Universiteit Brussel, Babeș-Bolyai University and the University of Gothenburg (one grant each). This excellent result attests to the value of the alliance and of university policies.
UNI-QUEST is the new help desk managed by Ca' Foscari and the Questura di Venezia (i.e. the Central Police Station of Venice) to assist members of the University's international community in the application for residence permits.
The help desk - located on the ground floor of Ca' Foscari's main building - will be open every Tuesday, from 9:00 a.m until 1:00 p.m.


Machine Learning for local adaptation to climate change. The recent study by CMCC@Ca'Foscari identifies the areas of the Metropolitan City of Venice most at risk of flooding.
Ca' Foscari mourns the death of Bonaventura Ruperti, full professor of Japanese Language and Literature at the Department of Asian and North African Studies. 'The Prophet of Japan', as ​​his students affectionately called him, passed away on 5 January. Japanese translation available inside this article.
Ca' Foscari has won 4 of the 21 "Consolidator Grants" awarded to Italian institutions by the European Research Council of the European Commission. The subject areas of the projects will range from visual anthropology in South America and the history of Artificial Intelligence to innovative methods to analyse deep ice in Antarctica and communication in the Ancient Near East.
The Department of Economics, the Department of Environmental Sciences, Informatics and Statistics, the Department of Linguistics and Comparative Cultural Studies and the Department of Asian and North African Studies have been selected as 'Departments of Excellence' by the Italian Ministry of University and Research, which awards the best university Departments in Italy with research funds for a total of 271 million euros each year.


Political science professor Francesca Campomori will coordinate 12 partnering institutions to study and implement participatory governance experiences in four cities (Berlin, Parma, Vienna and Ljubljana), while also engaging marginalized groups of people that are often left out of public life.