Welcome message from Michele Bernasconi, Director of the Department
"With our courses, which offer very high employability to our graduates, we are trying to respond to new global challenges by training experts in Big Data, AI and green finance.
The Department is an international environment in which people meet and study together, to develop cutting-edge research"
Michele Bernasconi,
Director of the Department of Economics
Our research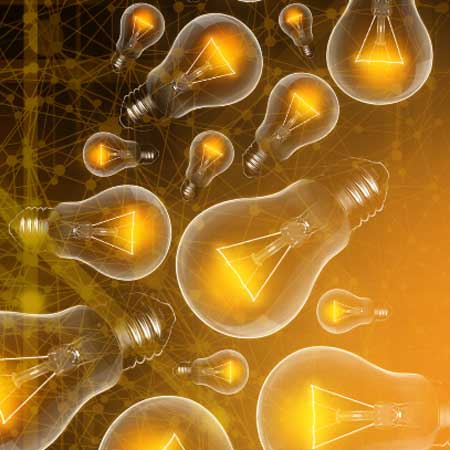 Research areas
The research activities at the Department of Economics are based on a solid tradition in economic studies dating back to the origin of Ca' Foscari University of Venice, which was founded in 1868 as the first Royal School of Commerce in Italy.
The Department focuses on a wide range of research areas, such as Behavioural and experimental economics; Econometrics, data science and quantitative methods; Economic geography, regional science and tourism economics; Economic theory; Empirical economics and policy evaluation: labour, health, ageing and development; Environmental, resource and climate economics; Finance and Macroeconomics; Human geography and Sociology; Law; Mathematics and Statistics for Economics, Finance and Law; Public economics and political economy.
The variety of the research areas of the Department allows for the development of innovative research paths, based on an interdisciplinary approach.
Research projects
WaterLANDS - Water based solutions for carbon storage, people and wilderness
TranspArEEnS - mainstreaming Transparent Assessment of Energy efficiency in Environmental social governance ratingS
ALTER ECO PLUS - Underpinning mainstreaming processes of the Carrying Capacity Limit calculation tool to improve tourism policies and strategies in MED territories
EPOC - Economic Policy in Complex Environments
SHARE-COVID19 - Non-intended health, economic and social effects of the COVID-19 epidemic control decisions: Lessons from SHARE
Publications
Basso, Antonella; di Tollo, Giacomo
Prediction of UK research excellence framework assessment by the departmental h-index
in EUROPEAN JOURNAL OF OPERATIONAL RESEARCH, 2021DOI 10.1016/j.ejor.2021.05.006
Berardi, Andrea; Plazzi, Alberto
Dissecting the Yield Curve: The International Evidence
in JOURNAL OF BANKING & FINANCE, 2021
DOI 10.1016/j.jbankfin.2021.106286
Billio, Monica; Casarin, Roberto; Iacopini, Matteo; Kaufmann, Sylvia
Bayesian Dynamic Tensor Regression
in JOURNAL OF BUSINESS & ECONOMIC STATISTICS, 2021
DOI 10.1080/07350015.2022.2032721
Cavapozzi, Danilo; Dal Bianco, Chiara
The effect of work disability on the job involvement of older workers
in JOURNAL OF ECONOMIC BEHAVIOR & ORGANIZATION, 2021
DOI 10.1016/j.jebo.2021.10.021