Study
Economic campus
Front-office students:
welcomes new students
checks up the OFAs (Additional Learning Requirements) and the access requirements
recognizes the former acquired credits
offers support with the study plan
provides academic calendar and exams sessions
BA and MA Degrees Programmes
Bachelor's Degree Programmes
Master's Degree Programmes
PhD Degrees
Double/Joint Degrees
Double/Joint Degrees are Degree Programmes, which offer a curriculum shared with international universities and mobility periods for students and professors. Limited admission occurs through a call for applications.
Master's Degree Programme in Data Analytics for Business and Society:
Master's Degree Programme in Economics and Finance:
Master's Degree Programme in Global Development and Entrepreneurship:
FAQ for international students
Degree thesis
Find out about the assignment of your thesis supervisor, the final exam marking scheme and other information on how to write your Degree thesis.
Professional Master's Programmes
Tutorship and further opportunities
Specialist and educational tutorship [ITA] is an educational service offering supplementary tutorial activities to support specific disciplinary areas, and the choice and writing of the final thesis. Some tutoring activities are held in english, to support english-taught courses.
Erasmus+ study programme provides students with the opportunity to study abroad for 3 to 12 months at a partner university in one of the participating countries that has signed an inter-institutional agreement with Ca' Foscari.
Internship abroad: Ca' Foscari promotes and organizes internships all over the world. Over the years the University has consolidated important relationships with embassies and diplomatic corps as well as with cultural centres, NGOs, Chambers of Commerce and with a large number of companies, in order to offer you the opportunity to participate in an internship in line with your aspirations.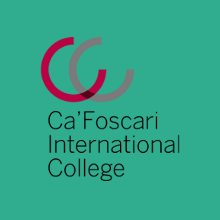 Ca' Foscari International College

Ca' Foscari International College prepares graduates of excellence providing them personalized cultural programmes, specific courses, application laboratories and additional cultural activities. Students attend Ca' Foscari degree programmes and are offered free accommodation on the Venetian island of San Servolo.
Ca' Foscari School for International Education
Ca' Foscari School for International Education provides courses in English for exchange students, graduate seminar programmes, as well as a bridge term and a foundation year for prospective students, joint Summer Schools with prestigious international universities and intensive courses in Italian language.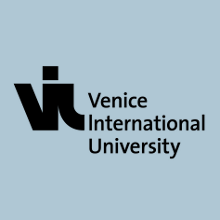 Venice International University
At Venice International University you can attend courses of the Globalization Program taught in English in an international and multidisciplinary environment in the island of San Servolo, in Venice. The courses offered by Venice International University (VIU) are credit granting and international mobility scholarships are available for Master's Degree programmes students who wish to write their final thesis at a foreign host institution.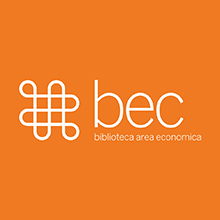 Library of Economics
Access the BEC - Library of Economics [ITA] to benefit from consultation and loan services, bibliographic research support, inter-library loans and supply of documents, photocopies, prints, scanning, as well as training opportunities with the workshops organized by the library.