Brain Gain Program
Ca' Foscari, a window on and for the world
As a leading research university, Ca' Foscari strives to shape a world–class scientific profile, leveraging the best skills in the fields of our tradition to explore new, cutting-edge research directions at the frontiers of disciplines. In the last few years Ca' Foscari has set out a new research agenda designed around a selection of well-defined topics of global scope and impact with the aim to attract the best talents worldwide through a strong international process of recruitment.
---
To enhance international recruitment Ca' Foscari fosters 5 actions:
1) Research Fellowships
As part of its internationalization initiatives, Ca' Foscari University of Venice is launching a call for applicants for Research Fellowships (individual mobility grants). This Research programme will provide funding to 13 researchers (7 Senior researchers and 6 Junior researchers) with established research experience.
The candidates chosen for the fellowships will be invited to collaborate on the research activities of the departments of Ca' Foscari University and to contribute to the academic activities (seminars) held in English.
Candidates must submit their applications by 30th March 2018, 12:00 pm.
---
2) Open call 2017
Within the framework of the university-wide initiative Research for Global Challenges, Ca' Foscari University of Venice seeks applications to fill permanent, full-time positions in various fields.
Eligible applicants must have been employed as permanent faculty members or research staff by a foreign university or research institute for at least three consecutive years by the time of the call deadline.
We seek individuals with a strong research commitment, an outstanding portfolio of international publications, and a proven teaching record in the field associated with the post.
Experience in leading research groups, conducting/coordinating international projects, and a proven attitude to raise research funding are highly valued.
Deadline closed on September 10th 2017. All applicants will be informed about the progress of the selection procedure by mid Octobert, 2017. We expect to fill the positions by early spring 2018.
For any questions, please contact our HR Office at recruitment@unive.it.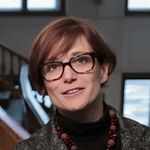 "After several years spent teaching and researching abroad, the Open Call 2016, seemed a great opportunity to 'bring back' the experience gained and apply it to new projects. At Ca' Foscari I found an open and dynamic environment, with an impressive international outlook and a real enthusiasm for new project and ideas, where the circulation of knowledge is fostered and supported by dedicated and motivated staff".
Stefania Bernini, Associate Professor
---
3) ERC Grantees Recruitment
Ca' Foscari is constantly hiring ERC awardees as associate and full professors.
The Principal Investigator has the right to require the transfer of the research project to a new beneficiary, as long as the research objectives of the project are preserved.
Grant portability is likely to further empower researchers giving them freedom to bring their research and research team with them.
Ca' Foscari has a long experience in moving project and provides full support to the researcher, giving benefits for a faster integration.
Please contact research@unive.it if you want to move your project to Ca' Foscari.
Meet all our ERC grantees!
"I am happy to have chosen Ca' Foscari as host institution for my ERC Grant. Administration and Faculty struck me from the very beginning for their dynamism and enthusiasm. Timing is everything in the portability a ERC project and they were extremely experienced and efficient in handling all the operations, but also attentive in creating a welcoming academic environment for me and my team. I was honoured to accept their offer as Associate Professor, which I am sure will allow me to develop my scholarly career at its best".
Sabrina Marchetti, P.I. of ERC Starting Grant "DomEQUAL"
---
4) Tenure-Track Position for Marie Skłodowska-Curie Global Fellowships
Global Fellowships are open to researchers currently within or outside Europe who want to move to a Third Country and then come back to an EU Member State or Associated Country.
The duration of the fellowship is 24 to 36 months and primarily covers the salary of the researcher. Global Fellowships are awarded to the most promising researchers, who want to benefit from training abroad (mobility rules).
Ca' Foscari can offer a tenure-track position to researchers who have been awarded a three-year Global Fellowship.
If you want to apply for MSC-Global Fellowship at Ca' Foscari please contact our International Research Office at mariecurie@unive.it.
"After a post-doc period at Kyoto University in Japan, the Marie Curie International Incoming Fellowship (2011-13) provided a great chance to independently develop an individual research project at Ca' Foscari. Here I found a stimulating environment in terms of international networking, multidisciplinary sensibility and intellectual challenges, which all contributed to further improve my academic experience. I am especially grateful to Ca' Foscari for having strongly supported the continuity of my research project also after the MC fellowship completion, offering me an opportunity to consolidate my scholarly career with a tenured position as Associate Professor."
Toshio Miyake, Associate Professor of Japanese Culture and Society
---
5) Young Talents Program / Programma per giovani ricercatori Rita Levi Montalcini
With the Law 962/2015 [IT], the Italian Government establishes the "Programma per giovani ricercatori Rita Levi Montalcini".
Ca' Foscari seeks young talents for tenure-track positions in humanities, modern languages, economics and management, computer and environmental sciences, but encourages cross-disciplinary researches on global challenges.
Ca' Foscari promotes the expressions of interest and applications for "Programma per giovani ricercatori Rita Levi Montalcini". For those who want to apply, Ca' Foscari provides all information and a full support.
Contact us at research@unive.it.
"After five years of comings and goings with the United States, especially at the University of California (UCLA and Berkeley), and about two years in the UK at the University of Oxford, I decided I would invest again in Italy. The Levi Montalcini fellowship allowed me to bring my experience in first-rank international research institutions to a first-rank Italian university, with the idea of turning Ca' Foscari into a global research and teaching hub."
Simon Levis Sullam, Associate Professor of Contemporary History
---
Applications
The international recruiting is aimed to enhance our research output and international standing, to promote the collaborative action among groups and individuals within our faculty and to increase our access to competitive research funding.
Knowledge of the Italian language, although considered a practical advantage, is by no means a requirement. Fluency in written and spoken English is required.
Send us your cv (with a complete list of publications) at recruitment@unive.it!
Research Panel
Chair: Andrea Torsello
Members: Carlo Barbante, Agar Brugiavini, Flavio Gregori, Marco Li Calzi, Tiziana Lippiello, Antonio Montefusco, Marco Sgarbi