Master of Research in Science and Management of Climate Change
2nd-level Master of Research

The new call for the fourth edition 2021/2022 is open
Admission application submission by July 14th 2021: look below in the box "How to enrol".
Contacts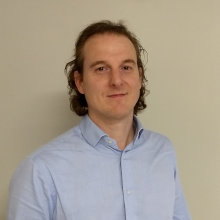 Coordinator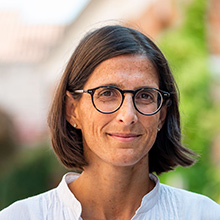 Deputy Coordinator
Presentation and Objectives
Climate change is one of the main challenges facing the planet's population. The World Economic Forum ranks climate change and the failure to implement effective policies among the top five economic risks for the business world. Its impacts are pervasive and deeply interrelated with all aspects of our society. Hence the need to prepare professional leaders with a high-level scientific profile thanks to the integration of the Master with the PhD Programme in Science and Management of Climate Change.
The Master of Research in Science and Management of Climate Change is a 1-year programme aimed at creating experts capable of managing the complex and multi-faceted dimensions of the grand challenges posed by climate risk by integrating the scientific and socio-economic aspects in a unique programme. It prepares experts with a broad and thorough scientific background in economics, climate science, valuation techniques, and with specific modelling skills.
During this Master you will learn to understand and synthesize the biophysical and socio-economic nature of climate change, evaluate the socio-economic implications of climate change risks, and design innovative policy solutions and risk management strategies. You will acquire familiarity with a suite of methodological, analytical, statistical and modelling tools you will be able to apply in order to:
Explain the physical and economic nature of climate change and their uncertainty
Assess the socio-economic impacts of climate change, their costs and benefits
Estimate and manage climate change risk
Analyze, evaluate, and design innovative climate policy solutions
Assess the economic costs and benefits of mitigation and adaptation policies and projects
Conceive transformational pathways in the context of sustainable development
Synthesize and communicate the different dimensions of climate change and their uncertainties to different users
Language: English
Total places available: 15
Duration of programme: one year
Period: September 2021 - September 2022
Teaching method: classroom lectures
Location: Ca' Foscari Challenge School - Venezia Marghera (VEGA Venice Scientific Technological Park - Porta dell'Innovazione Building) / San Giobbe Campus
Syllabus and learning activities
The Fourth edition of the Master 2021/2022 will have a new curriculum, articulated in 12 courses and 2 labs corresponding to a total of 78 credits (390 hours of lessons, lab activities with tools and software, design, and presentation of individual/group projects).
The Fourth Edition 2021/2022 curriculum will be articulated into two streams:
Climate Economics and Finance: Decision theory, Climate-economy modelling, Applied environmental economics, Climate policies, Climate finance, Energy systems and technologies
Climate Modelling and Impact Assessments: Chemo-dynamics, Climate change and environmental quality, Climate monitoring and modelling, Risk Assessment and Decision Support System for Environmental Impacts of Climate Change, Adaptive Management of Natural Resources and Agricultural Systems, Climate Damage Modelling and Assessment, Energy systems and technologies
The first period includes a common curriculum and offers 6 basic courses, Foundations:
Mathematics, Statistics, Econometrics and Machine learning, Climate dynamics, Environmental and climate economics, Climate of the past.
The Syllabus 2021/2022 will be available soon, for further information see the Syllabus 2020/2021 and the Master Faculty.
Thanks to the Master's inclusion in a network of many international organizations and local entities, students will have the opportunity to do their internships choosing among a wide range of institutes, organizations, national and international companies (a list is available upon request).
Partnership
Students attending the Master in Science and Management of Climate change are required to do a 250-hour internship. Below is a list of the institutes, organizations, companies, we have been collaborating with but each edition new opportunities arise.
How to enrol
The new call for the Fourth Edition 2021/2022 is now open!
Deadline for application: July 14th 2021
The online procedure involves two stages, each of which is obligatory in order to participate in the selection process:
Registration on the university website (www.unive.it/registrazione), after which candidates are assigned a username and password with which the candidate will be able to access the reserved area for the next phase of the application.
If you already have these login credentials for the reserved area (for example former university students), this phase is skipped.
Fill in the application form, accessing the reserved area and following the route https://esse3.unive.it, Menù > eng > Login
During the online procedure the candidate must attach the following documents in electronic format:
Self-certification confirming that you have the necessary qualification;
Curriculum vitae;
Photocopy of a valid ID document;
Any other documents that may be requested for admission to the chosen Master.
At the end of the online procedure, the candidate will receive an email confirming that the application has been submitted.
For information on enrolment procedures, please contact:
The Post-lauream office, e-mail: postlauream@unive.it, Tel: (+39) 041 234 7575
The Master Secretary, e-mail: phd-climate-change@unive.it
Scholarships and loans
Loans are available from the University's partner banks.
A waiver for the second fee instalment will be granted to the 3 students (2 for non-Italian students if any, otherwise to Italian students) with the highest score based on the criteria used for the selection procedure. If scholarships to non-Italian students remain unassigned, they will be assigned to other candidates.
Enrolment fee and study support
The enrolment fee corresponds to € 6,000 (in two instalments).
Study grants are available covering the whole or part of the enrolment fee. Students can finance their course through facilitated loans [IT] granted by banking institutions affiliated with the University.
Please note that there is also the opportunity to obtain a voucher for post-university education by Regione Puglia [ITA] and to obtain the scholarship through the "Bando di Concorso INPS [ITA]" or through the Partnership for Knowledge initiative - PfK.
Last update: 12/10/2021