Research
Publications catalogue
The publications catalogue of the Department collects the information from ARCA [ITA], the institutional open-access archive of Ca' Foscari scientific production.
It is also accessible from cerCa, the Ca' Foscari bibliographic platform.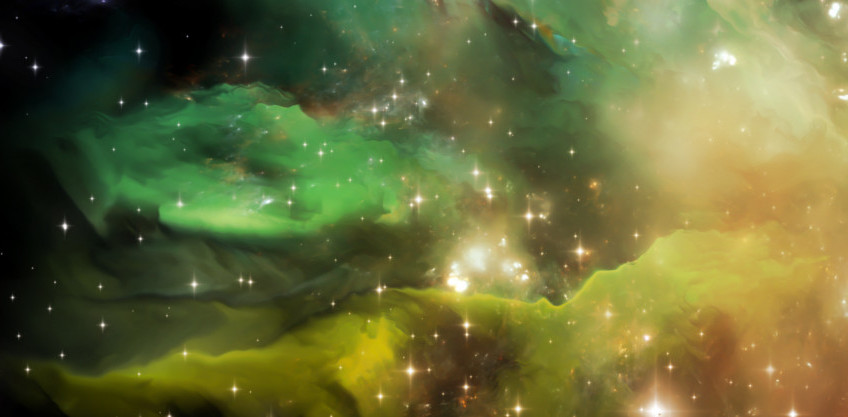 Working in research
PhD Degree is the highest level of academic education. It is a limited admission degree programme and lasts for at least three years. It allows graduates to develop methods and skills to pursue highly qualified research.
Short-term research fellowships allow Master's Degree graduates to pursue short-term research (less than 12 months normally) including them in existing projects and research groups.
Research grants allow Master's Degree graduates and PhDs to pursue research activities at the university or in the projects offered to the candidates.
In this section also a list of the ongoing research grants and topics [ITA], including the area research fellowships and the research fellowships on specific projects.
Discover all the other opportunities of international recruitment at Ca' Foscari: our University is highly committed in achieving excellence in research, developing international partnerships and funding new talents.
---
Research areas
The Department's interdisciplinary calling is expressed through five thematic areas where different competences, methods and research traditions dynamically converge:
Interculturality;
Heritage, history and memory;
Innovation, culture and training;
Cultural and life practices. Feeling, making, acting, producing;
Current categories and tools of knowledge: philosophy, human and social sciences as critical and interpretive tools of contemporary processes.
Archives
The Department of Philosophy and Cultural Heritage has scientific archives coming from three respected art historians: Antonio Morassi, Sergio Bettini and Giuseppe Mazzariol. These collections of documents and photographs reflect the researches that were then carried out: they mainly deal with painting from the fifteenth to the eighteenth century with a special emphasis on Veneto, Medieval and byzantine art and modern and contemporary architecture.
The archives and other collections (Diateca, digital images Archive and mediatheque) are managed by the Cultural heritage Laboratory which permits consultation, manages projects to preserve, enhance and disseminate materials.
Research projects
SIforREF - Integrating refugees in Society and Labour Market through Social Innovation
Researcher: Francesca Campomori Lenght: 36 months (from April 1st 2019 to March 31st 2022) Grant: € 355.660,00 (INTERREG Central Europe Call 3)
The challenge that SIforREF addresses is combating the risk of marginalization of refugees after the reception phases. Its main objective is to enhance significantly and/or to launch (where not existing at all) refugee integration policies at regional and local level particularly addressing refugees' transition from reception phases to autonomy in Bologna, Parma, Vienna, Ljubljana, Vienna and Berlin. Through this project we expect that refugee integration is included in the decisional agenda both at local and transnational level. Moreover, we expect that policy-makers and stakeholders engage in virtuous governance in order that innovative and inclusive measures become mainstream. The main outputs of the projects are: tools for evaluating and designing social innovative practices and improving the social innovation capacity of policies; pilots of these tools and the development of a regional and transnational strategy.
---
DANCING MUSEUMS. The Democracy of Beings
Researcher: Susanne Franco Lenght: 39 months (from October 1st 2018 to December 31st 2021) Grant: € 112.292,00 (Creative Europe)
DANCING MUSEUMS. The Democracy of Beings is a three year project (2018-2021), supported by Creative Europe – Culture Sub-program, that involves partners from seven European countries to explore new ways in which art can be enjoyed through dance. Designed to foster and sustain long-term collaborations between dance organisations, museums, universities, and local communities, Dancing Museums aims at examining coreographic practices inside museums programmes, and disseminating knowledge related to this particolar domain where performing arts and museology intervene. It also aims at encouraging the active involvement of viewers/visitors in museum spaces and art galleries. The exploration of how audience's participation can be stimulated by the dance is meant to experiment with new forms of democracy and community.
---
Con3Post - Posting of Third Country Nationals: Mapping the Trend in the Construction Sector
Researcher: Fabio Perocco Lenght: 24 months (from January 1st 2019 to December 31st 2020) Grant: € 77.210,03 (DG Employemnt EaSI Progress)
The recruitment of third country nationals (TCN), mainly from the Western Balkans, non-EU Eastern Europe and North African regions, to work as posted workers in the EU construction sector is a growing and under-researched phenomenon. Con3Post project will investigate the European labour market and mobility dynamics related to this trend by focusing on: labour rights and representation; social welfare and OSH; managing transnational workplaces in the European construction sector; monitoring violations and disputes relating to TCN. Experts and key stakeholders from seven EU Member States that represent a mix of TCN sending (Slovenia, Poland, Italy) and receiving countries (Austria, Finland, Belgium, Estonia) are brought together to establish transnational cooperation, share information and conduct empirical research on this trend.
---
MAJORdom Intersections of class and ethnicity in paid domestic and care work: theoretical development and policy recommendations based on the study of 'majority workers' in Italy and in the USA
Researcher: Anna Rosinska Lenght: 36 months (from August 1st 2018 to July 31st 2021) Grant: € 262.269 (Horizon 2020)
MAJORdom is about paid domestic and care workers (cleaners, nannies, elderly caregivers) who are citizens and members of ethnic and/or racial majority in a given country. These workers are overlooked in the debates that focus on minorities and migrants in this sector. They will be studied in the USA and in Italy, where their role is growing recently. In the course of the project, the Fellow will interview workers, their employers and experts, as well as she will carry out statistical data and policy analysis. The results will help us understand the role of gender, race, ethnicity, and class in contemporary inequalities.
Thanks to her Global Fellowship, Anna Rosinska will spend two years at the University of Massachusetts Lowell, working with prof. Mignon Duffy, and one year at Ca' Foscari, in the Department of Philosophy and Cultural Heritage, under the supervision of prof. Sabrina Marchetti.
---
ENAMARE - Enactive model of aesthetic perception through rhythm and entrainment
Researcher: Carlos Vara Sanchez Length: 24 months (from June 1st 2018 to May 31st 2020) Grant: €244.269,00 MSCA (HORIZON 2020)
The project aims to study the aesthetic component of general perception. Specifically, it explores the importance of the interaction between environmental, brain and bodily rhythms mediated by entrainment and other related phenomena. Dr Vara aims to characterize an enactivist concept of rhythm, based on John Dewey's philosophy and recent scientific research, in order to elaborate a model of aesthetic perception using conceptual tools from dynamic systems theory. This will afford new perspectives on how our environment influences us and how we influence it in return.
---
SWP Shaming states: social sanction and state behaviour in world politics
Researcher: Carlotta Minnella Length: 36 months (from January 15th 2019 to January 14th 2022) Grant: €244.269,00 MSCA (HORIZON 2020)
This project is situated within the remit of International Relations theory and will analyse the reaction of state elites, bureaucracies and public opinion to international naming and shaming campaigns in the fields of human rights and counter-terrorism, civilian protection in war, and concerns for global status and standing in the international arena. Some of the research questions the study aims to answer are: why are certain states sensitive to shame while others are not? Are state elites more sensitive to naming and shaming campaigns than a country's public opinion? Does the source of the shaming matter?
---
BIVIUM Standing at the Crossroads. Doubt in Early Modern Italy (1500-1560)
Researcher: Marco Faini Length: 36 months (from September 1st 2018 to August 31st 2021) Grant: €229.761,00 MSCA (HORIZON 2020)
This project aims to analyse the presence and the role of doubt in Italian culture in the first half of the sixteenth century, with special attention to its literary, philosophical, religious, and visual aspects. Doubt appears as a flexible and useful tool in order to understand the spiritual and intellectual anxieties in the first decades of the century. This project investigates doubt as a condition that affects the mind as well as the spirit and the body. Unlike already existing histories of Renaissance scepticism, BIVIUM has an approach that privileges social history over sheer intellectual history. The purpose of this project is not that of writing the history of a few isolated individuals dealing with recognizable philosophical traditions. Rather, it will reconstruct how, to what extent, and in what fields doubt was an everyday experience able to unsettle (and sometimes to deny) official narratives.
---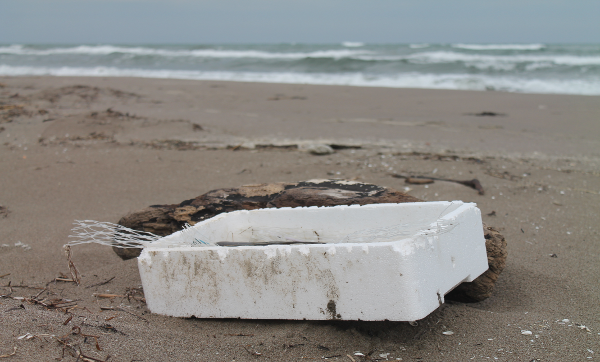 REducing and Preventing, an integrated Approach to Marine Litter Management in the Adriatic Sea (ML-REPAIR)
Researcher: Giulio Pojana, Lenght: 18 months, Grant: 175.488,70€ (Interreg V A Italy Croatia Cross-border Cooperation Programme 2014-2020)
The Interreg Italy-Croatia ML-REPAIR project represents the capitalization of Fishing for Litter (FfL) activity started in the IPA-Adriatic DeFishGear-Derelict Fishing Gear Management System (DFG) project. As identified in the DFG project, although local communities, coastal tourism and the fisheries sector contribute to the marine litter problem, they can also be part of the solution. Within the ML-REPAIR project, activities will be carried out in both Croatia and Italy, in order to involve predefined target groups such as fishermen and fishing associations/cooperatives, local communities, younger population, tourists, public administrations, FLAGs and LAGs, in: i) testing new educational tools to encourage positive changes in attitudes and behaviour towards marine litter, stimulating the sustainable growth of tourism; ii) consolidating cross-border co-operation, exchanging knowledge and reducing the gap between different approaches to marine litter issues; iii) providing data and innovative tools to decision-makers (public administration bodies) for more comprehensive transboundary initiatives and for establishing a proper marine litter management system; iv) reducing marine litter through a participatory approach of the fisheries sector; v) reducing and preventing Adriatic Sea pollution, so improving its ecosystem quality in the long term; vi) evaluating the potential contribution of FfL activities to reduce microplastics generation; vii) monitoring the status of selected Natura2000 sites in terms of marine litter and its potential impact.
---
A Teaching Toolkit for Fostering Scientific Curiosity (CURIO)
Researcher: Fiorino Tessaro, Lenght: 35 months, Grant: 11.532,00€ (Erasmus + KA2 2017-1-MT01-KA201-026985)
CURIO is a strategic partnership action funded under the ERASMUS+ programme. It is a 3-year project that aims to engage students and stimulate curiosity in scientific topics at the elementary school level through the creation of a digital toolkit. The CURIO toolkit will allow teachers and students to author scenarios that can then be played in a gamified, virtual environment.
---
Reinforcing Entrepreneurship in Adults through Communication Technologies [REACT]
Researcher: Massimiliano Costa, Lenght: 24 months, Grant: 49.818,00€ (Erasmus Plus - KA2 - Cooperation for Innovation and the Exchange of Good Practices KA204 - Strategic Partnerships for adult education)
The strategic partnership project with the South Concept Cooperative (France) will be developed in order to strengthen awareness of the importance of lifelong learning pathways in adults; to promote a better understanding of entrepreneurial skills among adults. The objectives will be pursued through the implementation of a sample survey on best projects, learning tools and peer tutoring methods; definition and experimentation of innovative tools and practical methods that support adults to improve their entrepreneurial skills. The project also aims to promote an innovative tool for certification of skills.
---
Early Modern Cosmology - Institutions and Metaphysics of Cosmology in the Epistemic Networks of Seventeenth-Century
Researcher: Pietro Omodeo Lenght: 60 months (from November 01st 2017 to October 31st 2022) Grant: € 1.999.976,00 (HORIZON 2020)
The focus of this project is the competing confessional discourses on cosmology of the seventeenth century, an epoch in which religious conflicts originated opposing 'epistemic cultures', which were embodied in scholarly institutions and networks such as the Protestant web of northern European universities or the global web of Jesuit colleges.
In the Early Modern Period cosmological controversies (over issues such as heliocentrism, plurality of worlds, space, infinity, cometary theory, celestial matter and fluidity) were heated and amplified by increasing political and confessional fragmentation. It considers parallelisms and contrasts, negotiations and intersections of seventeenth-century cosmological discourses between scholars, institutions and scientific communities belonging to different epistemic cultures.
---
GYSIART - A cultural history of comparative art practices and receptions in Cold War Europe (1945-1991)
Researcher: Matteo Bertelé Length: 36 months (from January 18th 2018 to January 17th 2021) Grant: €244,269.00 MSCA (HORIZON 2020)
The project is intended as a comparative survey within a polycentric and inclusive European focus area, including the two German republics, Yugoslavia, the Soviet Union and Italy. The main study cases will be provided by multilateral art encounters and the involved locations and actors, analysed as individual and collective art practices. Cold War art archives and collections at the Getty Research Institute and at the Wende Museum in Los Angeles will provide key resources.
---